During this Summer I was involved as one of the selected artists from Karanyi Sounds for the process of presets making.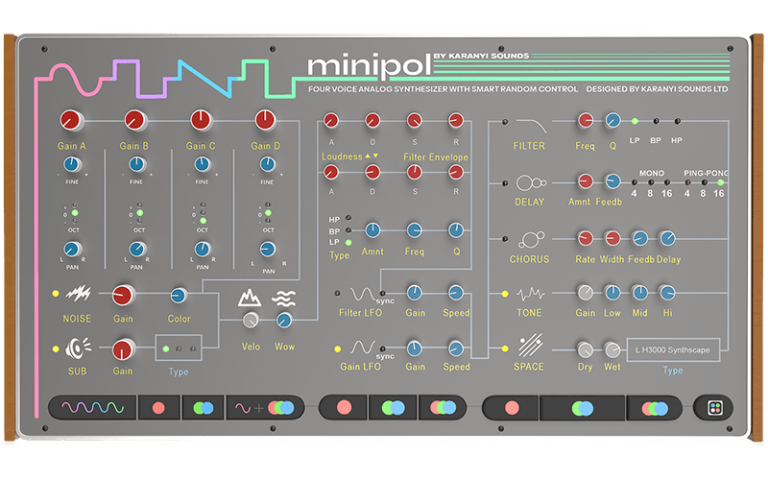 Minipol is a really good sounding vst/au plugin mimicking analogue synths sounds.
Minipol is super light on your CPU and comes with a handful of controls and effects needed to create great sounds!
Minipol has a straightforward design: sound generators, Envelopes & modulation, and Effect panels. This is a one-window, clean interface, no hidden menus or additional tabs.
Here's some sound from this plugin:
Thank again to Karanyi Sounds for including me in the presets creation, know more at www.karanyisounds.com.
mz2250