Modular can be tough, both on your wallet and on your "musical gratification".
I've seen a lot of posts on Facebook recently from people who downsize their systems.
I've asked the OP why he's downsizing and he told me "financial", that's down the first point, but an answer I've received to my comment rung a bell to me:
I've seen that a lot of smaller systems are based around sample processing"
So that raised some doubts in me, do you still need modular synths to achieve that kind of sounds?
Speaking apart from interaction, which we all know is half of the fun with Eurorack modular, if we concentrate on sounds there's still the need for a digital sample processing module?
Of course, there's, since working with modular you're taking a different working path, with a lot of "happy accidents", but I want to give some suggestion to achieve that kind of "new ambient" sounds a lot of people are seeking for free.
Let's take physical interaction out of the equation since you can't have free synths DUH?!
I will use a Daw and some plugins, I know, you're reaching that X on the corner but stick with me, it worth it.
Some time ago I was gifted with some plugins from Puremagnetik. I really love their GUIs and their commercial products so I sought for some free plugins, as we all like free stuff, and I stumbled on three wonderful executed projects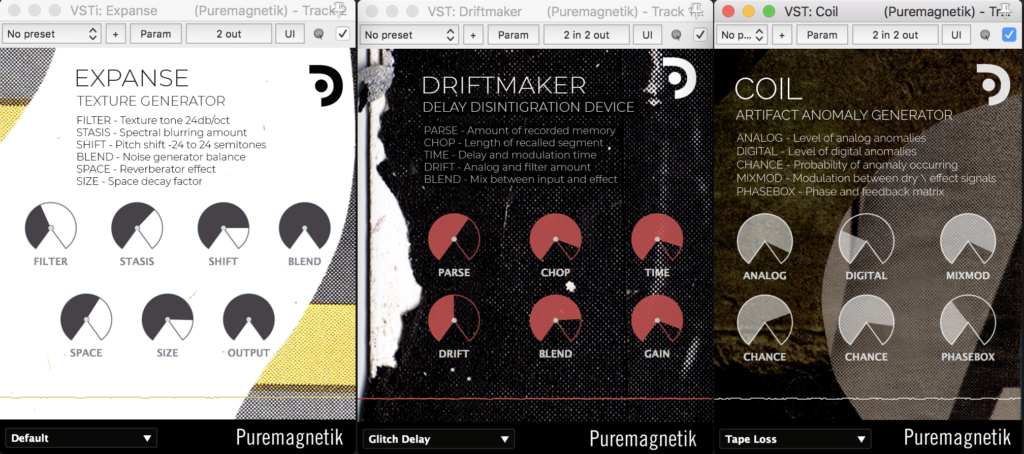 Let's meet our new friends:
Expanse is a noise and drone generator, with a lot of processing functions
Driftmaker is a noisy destructive delay (really similar to my Harvestman Tyme Sefari)
Coil is a sample warping, sample-rate decimator, phaser, tremolo and a lot of other things
Take some time to appreciate those GUIs, they're gorgeus…
What also I like a lot was the way of marketing those plugins, for example, Coil can be downloaded via Bandcamp paired with an album from Arovane, a german artist, and I've to say that the album is fantastic.

I really dig the idea of plugins provided with music, is what they're meant to be used ( I can't say that I will not steal this idea with my sample packs eh eh).
We've now three new plugins in our folder so what's next?
Well, I think that to really nail that "youtube cactus ambient" sound we need another spice in our recipe:
An ultra soft- Piano
So, my choice for free piano sound went with Spitfire Labs Soft piano, I like spitfire libraries and to me in sample realm soft = spitfire.
So here the result of this experiment
I like the way Puremagnetik plugins mimics dirt analogue sound, Driftmaker is destroying slowly the piano, leaving traces of memories and cute cactus on your Berlin apartment kitchen table.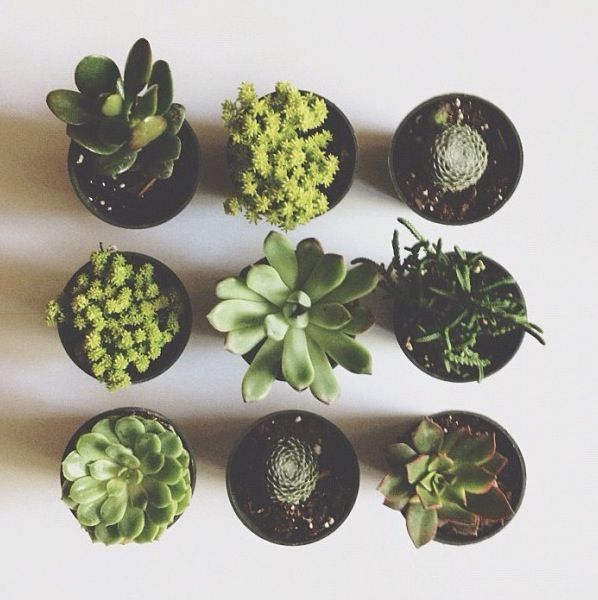 There's also another element, the droning sound of Expanse destroyed by Coil, with an amplitude modulation followed by phasing and distortion.
So, I don't think you will leave your modular switched-off, but with those new plugins add layers and textures to your system.
I own other plugins by Puremagnetik, like Verv, that I used for opening chords on "Hello_world" feat Lorr
They are cheap, they tend to go between 6/8 $ and 20$ maximum, and to me it worth the economical effort.
mz2250