My Eurorack journey leads me to become friends with a lot of makers and brands. Some evolved into after-work friendships like the one with Federico Intrisano and Pedro Ferragut from Jolin Lab.

So I was very happy when they've asked me to beta test the construction of the Tabør kit and try out one of the earliest prototypes.
TABØR is a rhythmic analogue source based on the unpredictability of transistors.
Four Avalanche oscillators linked to each other to create complex sound textures.
External Cv inputs control the contamination between the oscillators and shape the sound.

Also, there's a trigger input to switch on and off the analogue engine, this gives the opportunity to rhythmically activate the VCO.
This feature comes handy to avoid the use of an envelope generator and make Tabør stands by its own.
Everything is visualized by the translucent panel, which comes both on black and on white.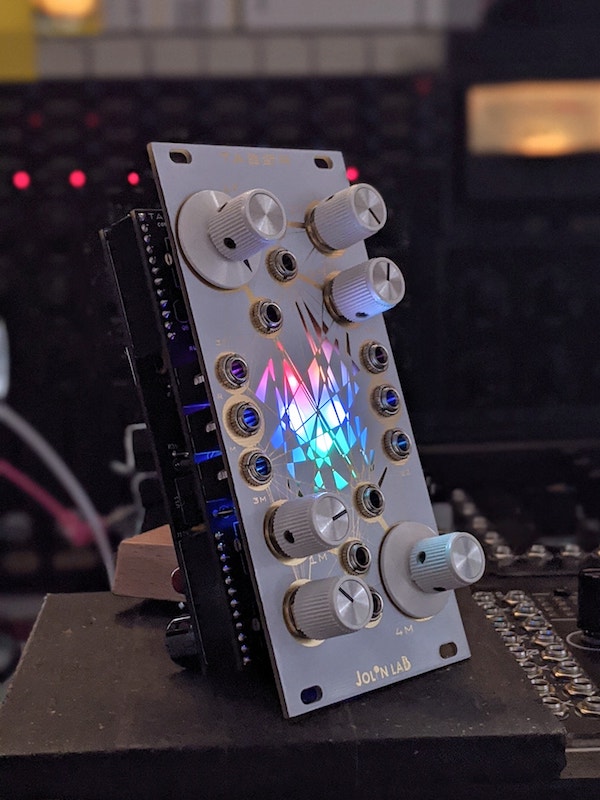 I decided to record e a brief demo with two real-world situations.In the first part, you can hear Tabør as an audio source, and later as a modulation source.
In the next month, I'll publish an in-depth look at this module and other products from Jolinlab.
You can find out more and ask for availability on www.jolinlab.com
Check out also other creations from Federico and Pedro.