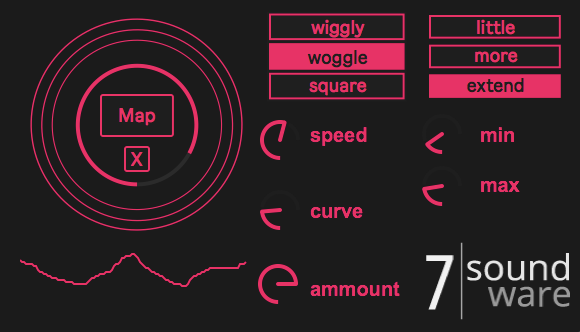 Free quirk modulation for all
Here's one of the most successful, with 1k download on max4live website.
It was a fun little modulation device, based around Wiard/Ritcher Wogglebug random modules, with 3 flavors of random:
-Wiggly : less pronounced more subtle fluctuating random
-Woggle: more curved and pronounced fluctuating random
-Square: that is a simple Square random 
In addition to that you there's min and max with excursion buttons, little is best for % modulation destination, more is an all purpose range and extended is intended for parameters like filter cutoff , that require an higher excursion of min and max knobs !
You have a map Button so you can map it to whatever parameter you want in Ableton Live, click map to link it to a parameter of your choice and double click the X for unlink.
(Map function is an adaptation of max for live Lfo included in Ableton).
---
Specs:
Ableton Live 9 or later
Max for live
Alternative: Full Max/msp 8
---
Get this device
Full version – Free