Plugin Alliance started this January with a great Free Addition for all of us.
They release the new SVT VR Classic Plugin, a superb emulation of Ampeg classic Bass Head SVT Vintage Reissue.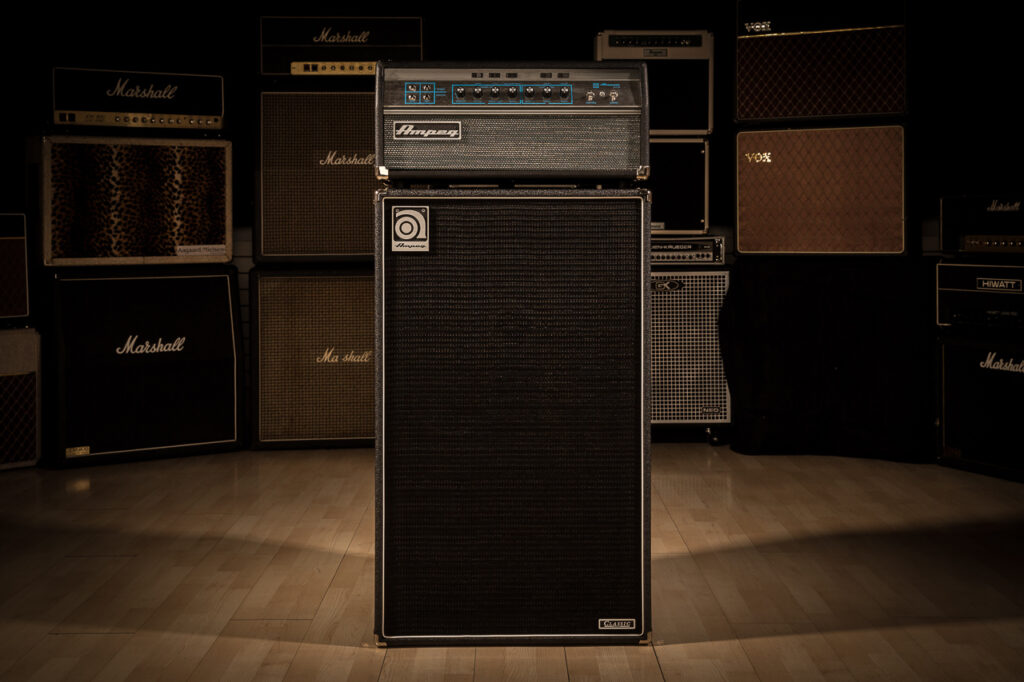 Plugin alliance already featured a complete emulation of the SVT-VR in their Ampeg line, with a recreation of the original two channels.
This plugin, the new classic version feature only one of the two channels.
This drops the price by 50$ more or less on retail price ( atm you can buy Classic version for $49,99 excl Vat).

But in addition to this January Sale Plugin Alliance provided a code to get the plugin for Free.
The company is not new to huge sales and offers to subscribers, and I really suggest you subscribe to their mailing list, you will get also a lot of great freebies.

---

Features
Speaking of features we can find Two "inputs", an Eq, two switches and a Cab Emulator.
It's basically an SVT-VR cut in half.
As soon it was available I decided to catch it, you can't say no to free plugins, and I've conducted some tests.
---
Under the GUI
I've reached my trusted bench tools:
Voxengo Span Analyzer
Bertom EQ Curve Analyzer
A few words on these tools, Voxengo Span Analyzer is a great frequency analyzer, it have different modes, and I haven't found yet a task I can't do with it.
Bertom plugin is a really well made Eq Curve Analyzer, it works basically by sending audio sampled into an FFT window from the first instance, the generator, to the second instance the receiver, inside the plugin that needs to be tested.
Here the basic SVT-VR Eq Curve, Normal Channel, no switch engaged and all Eq at noon with the two cubs included and straight out from Powe amp.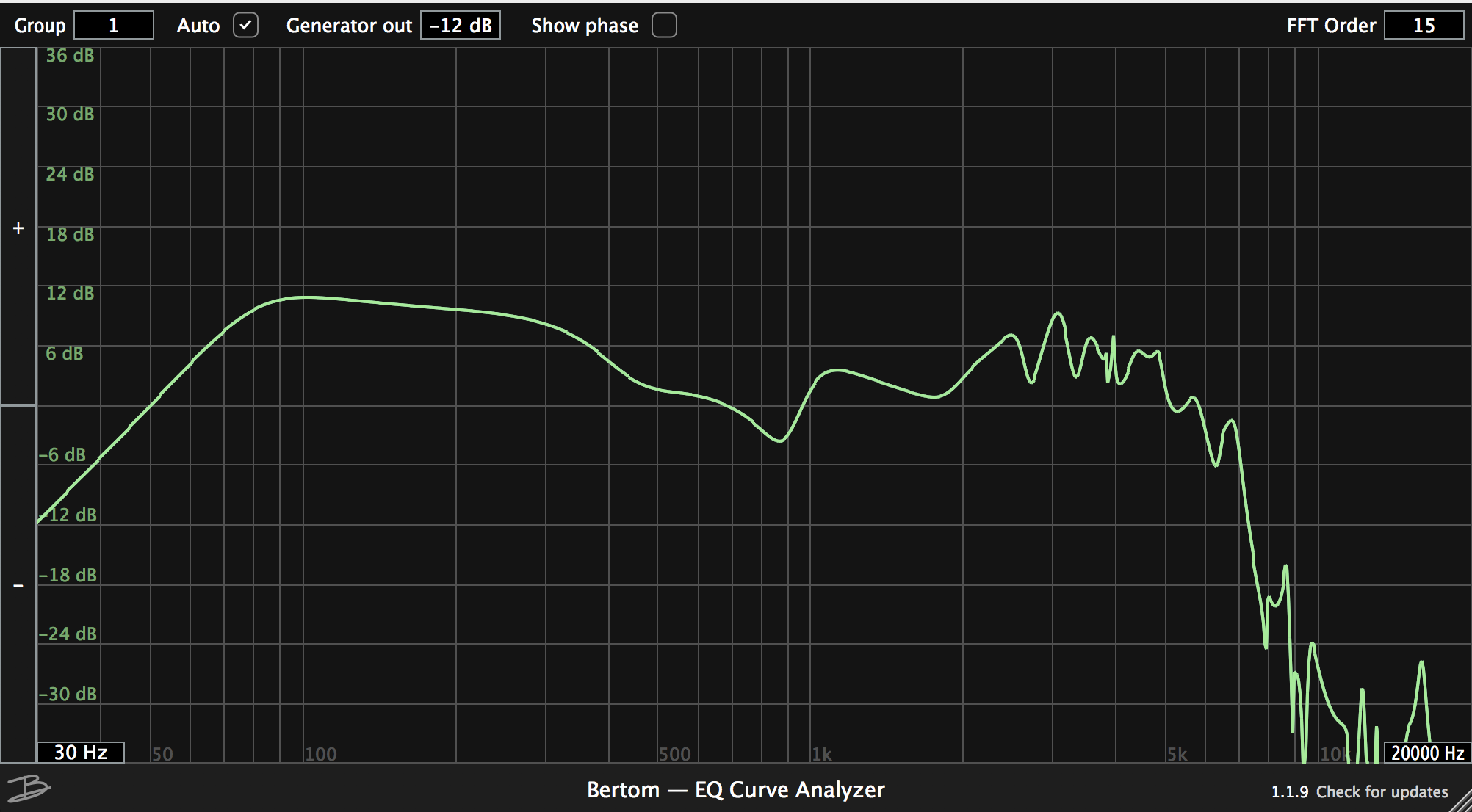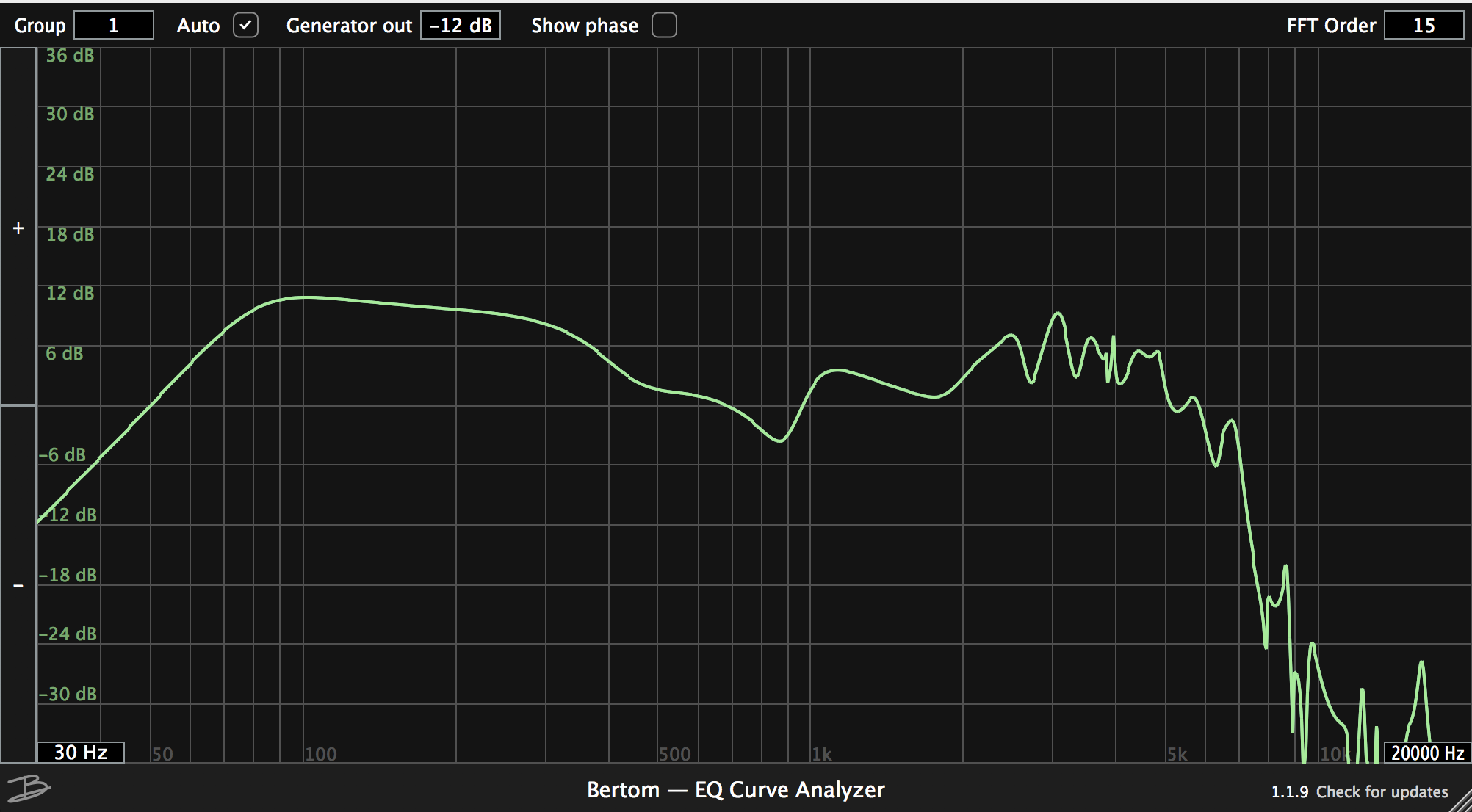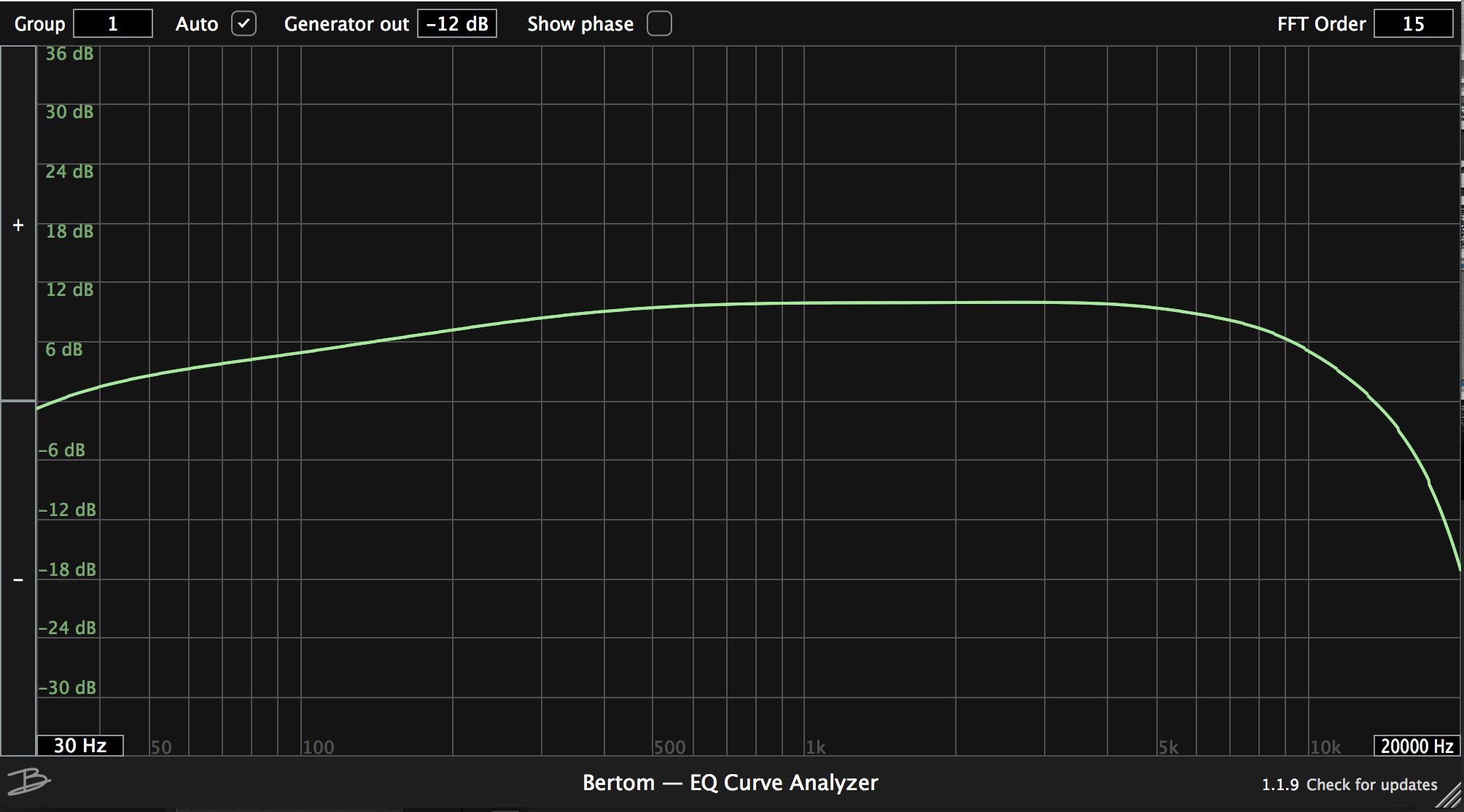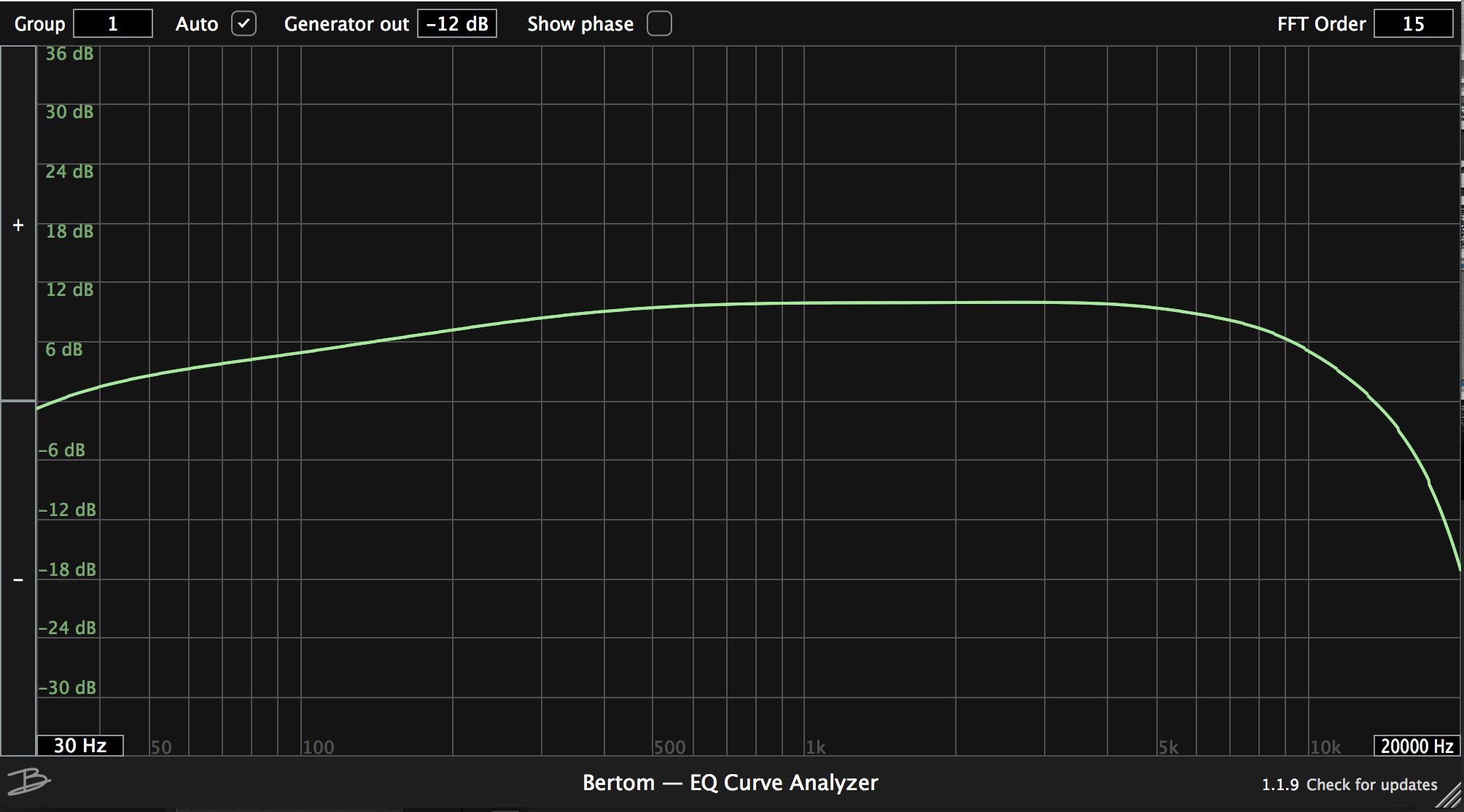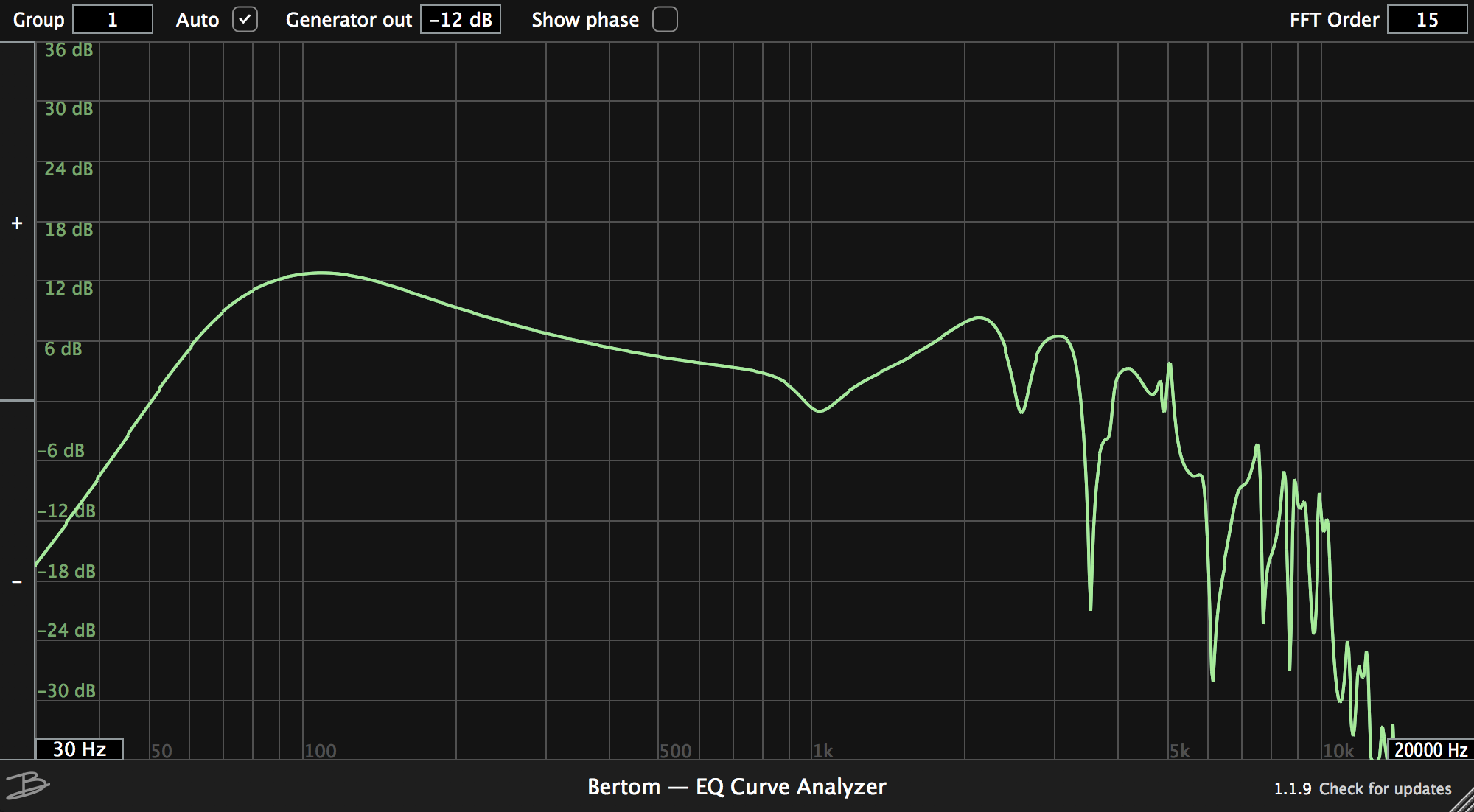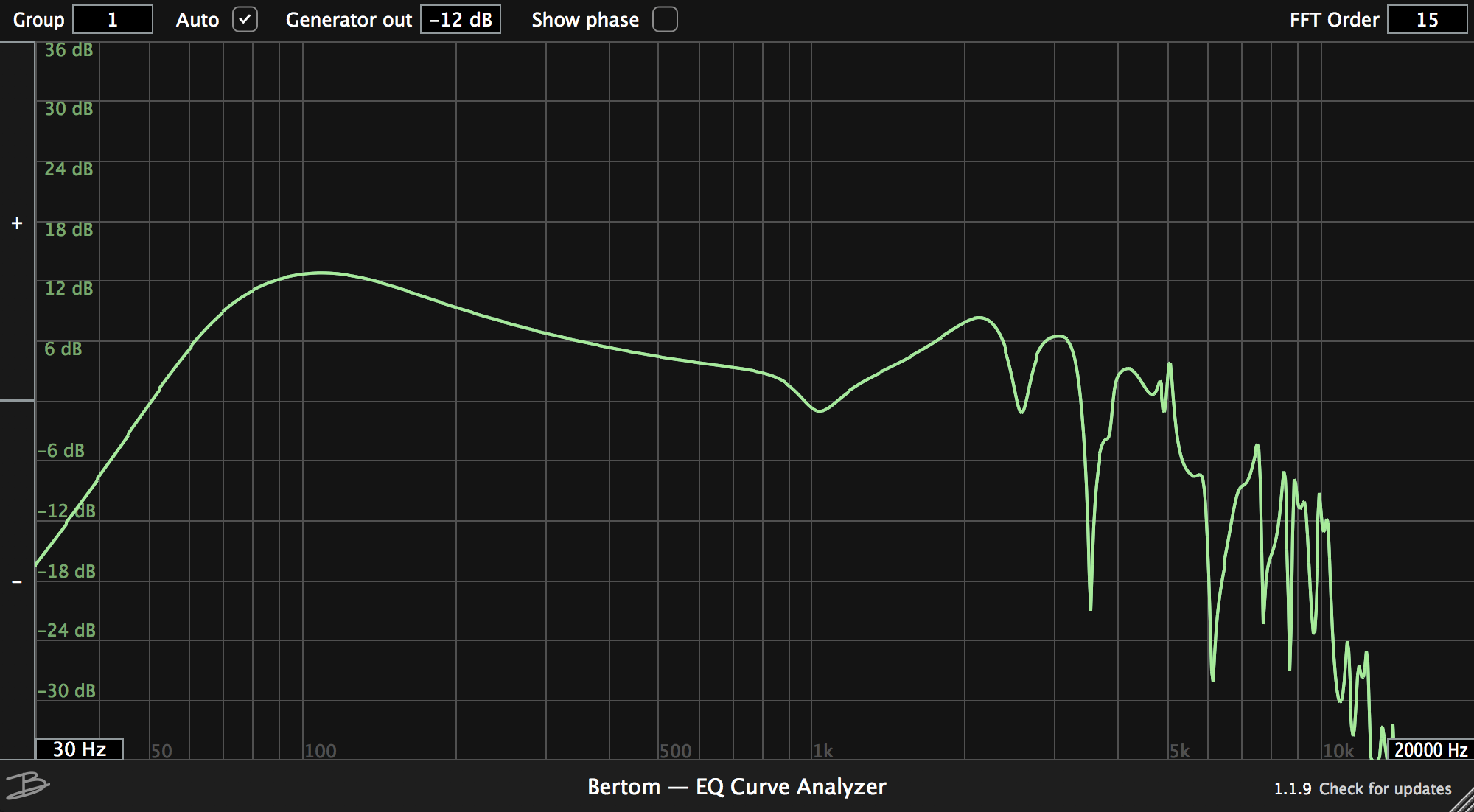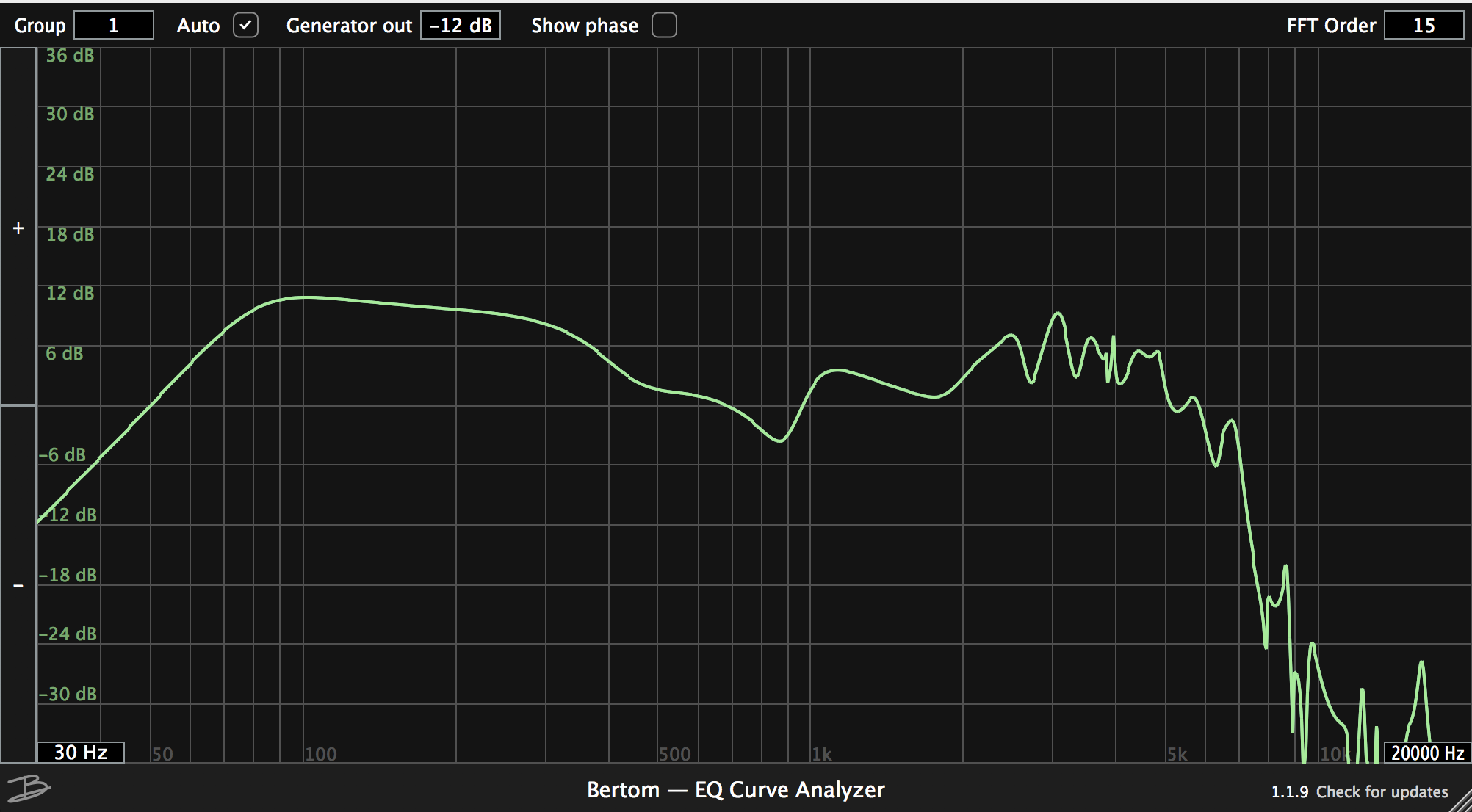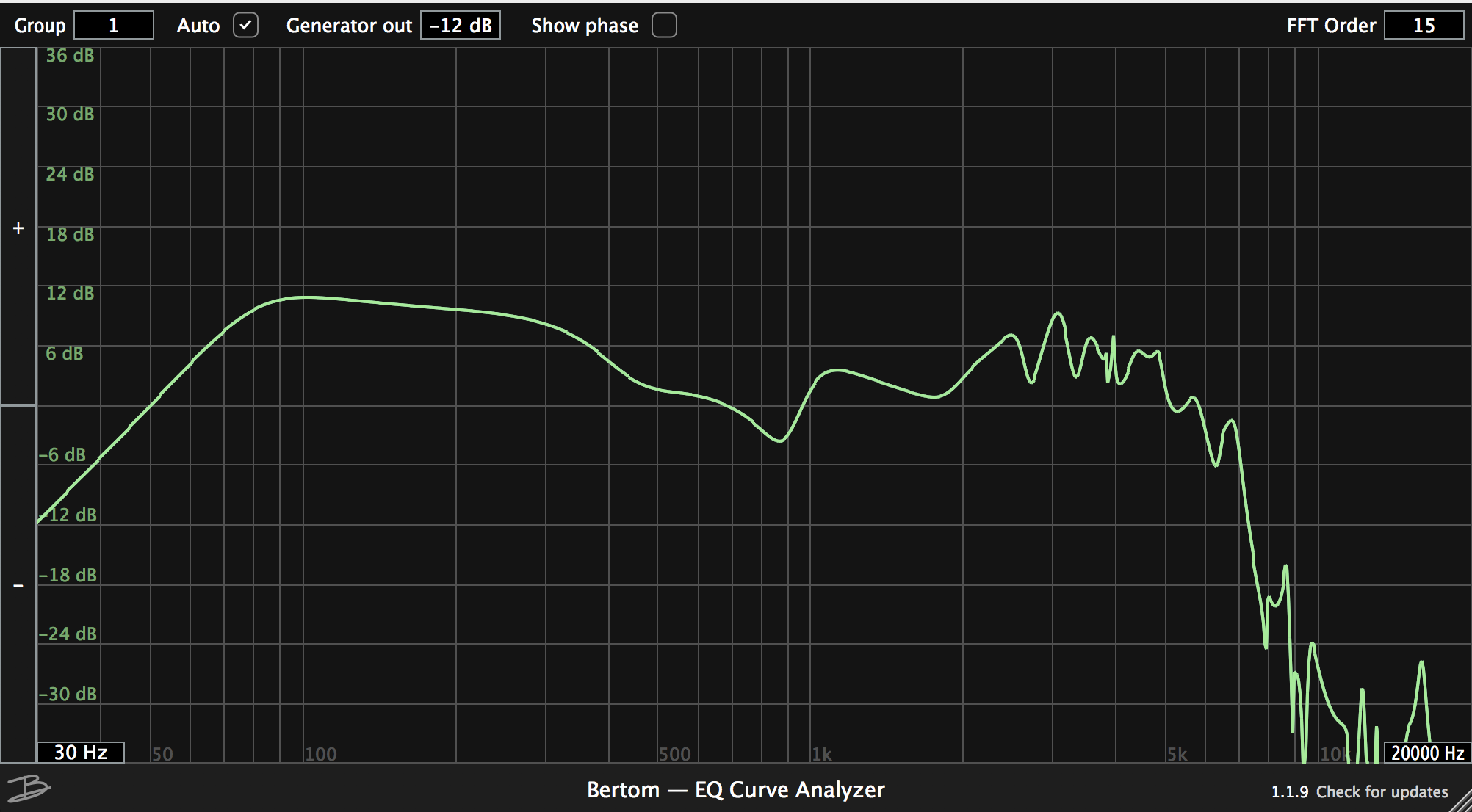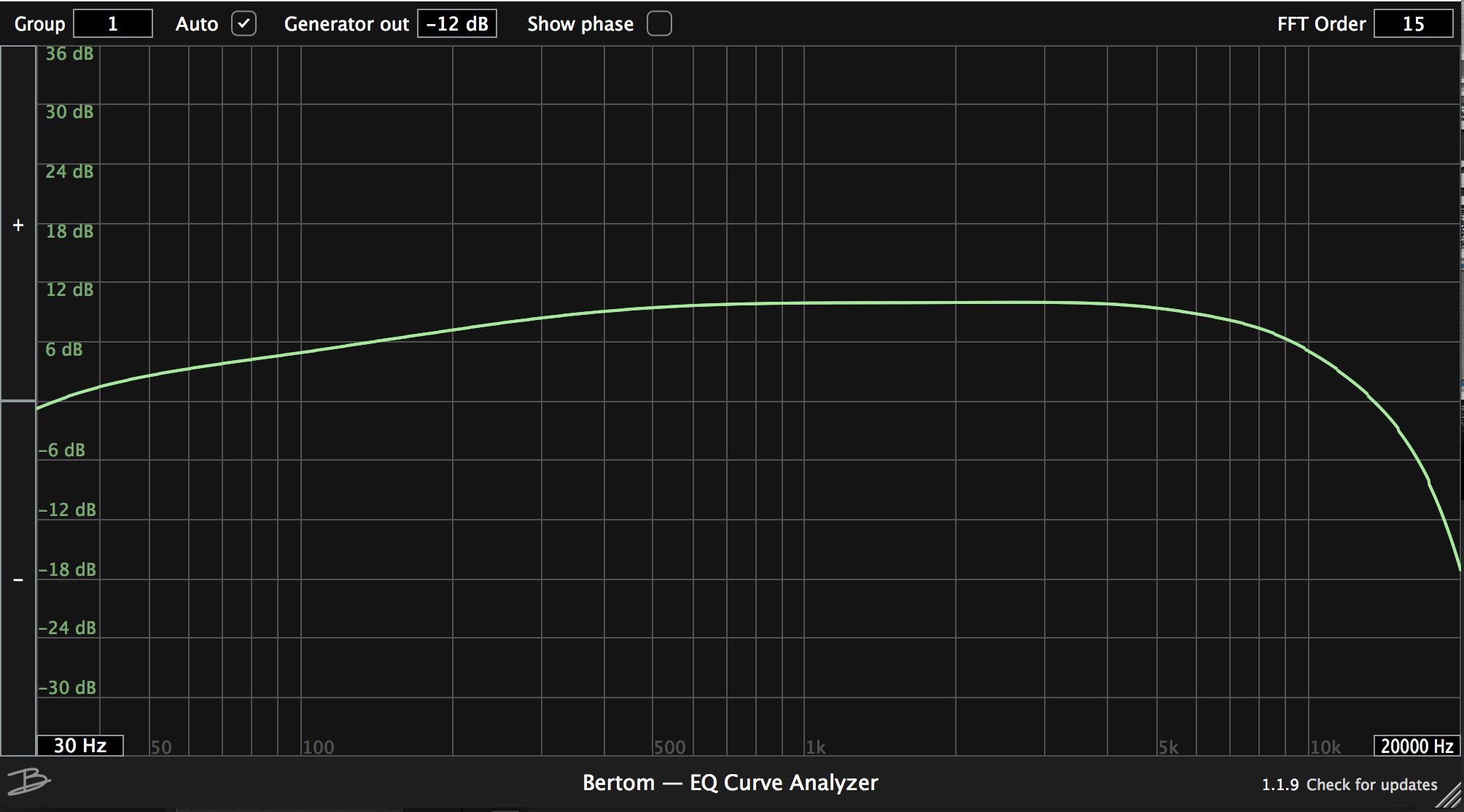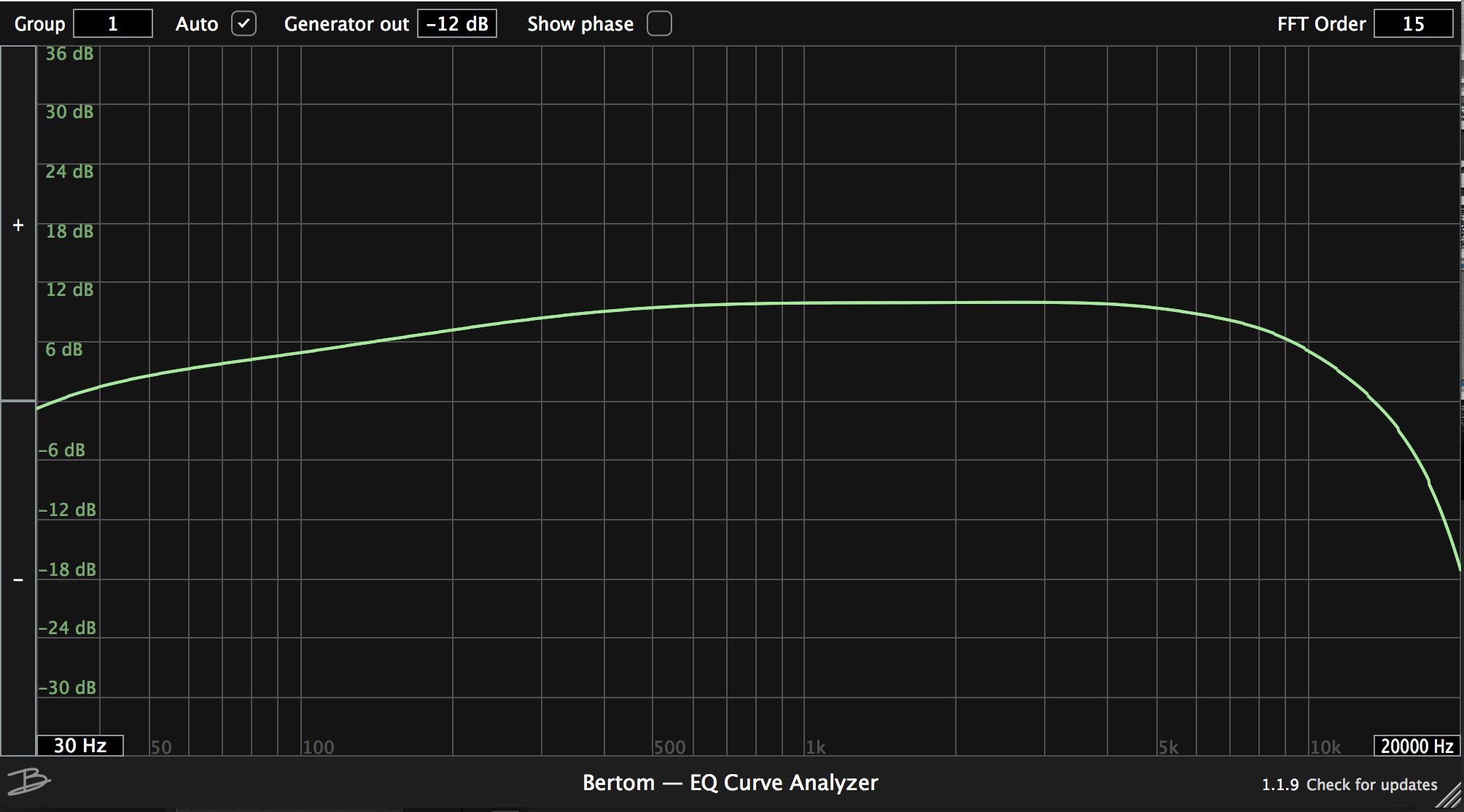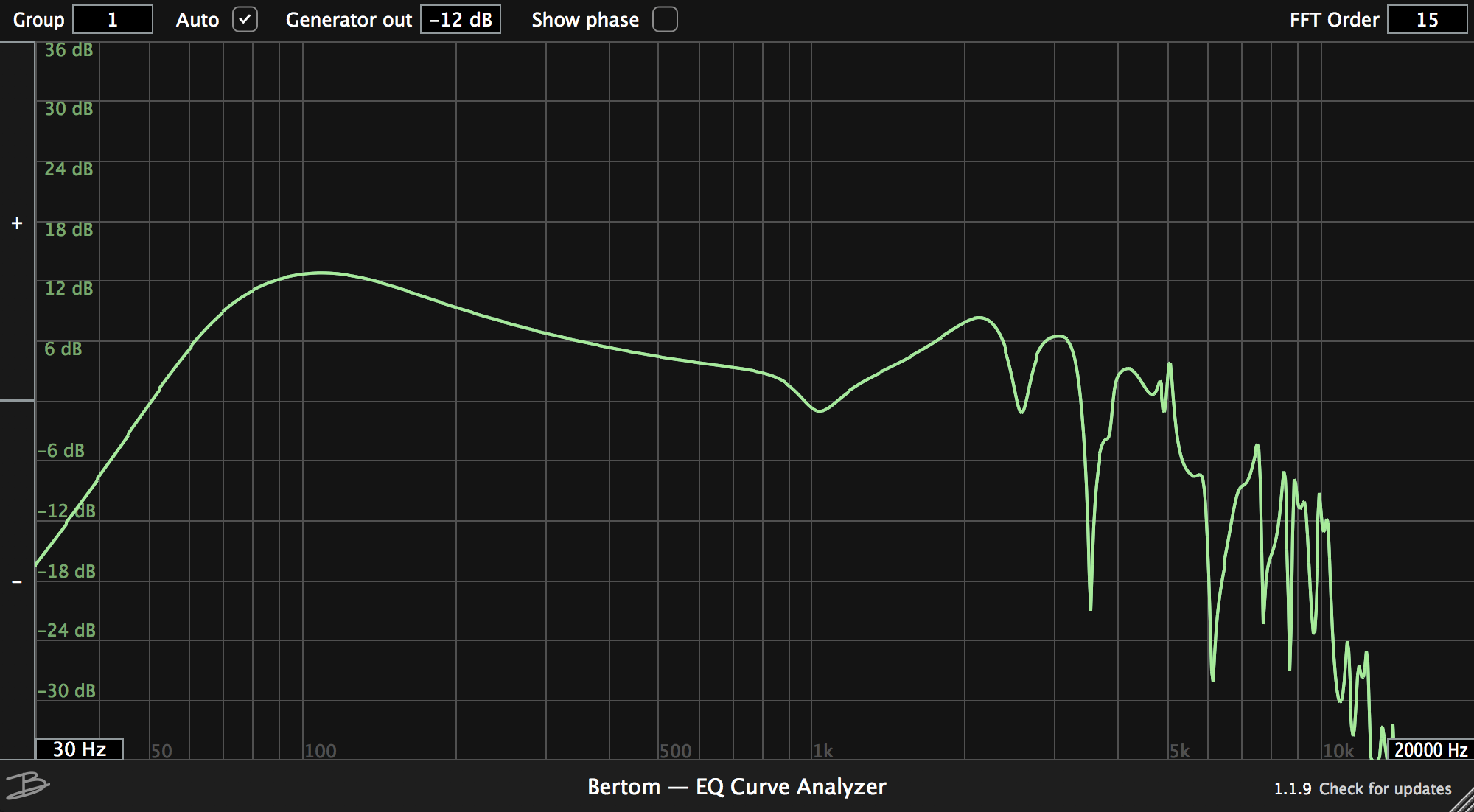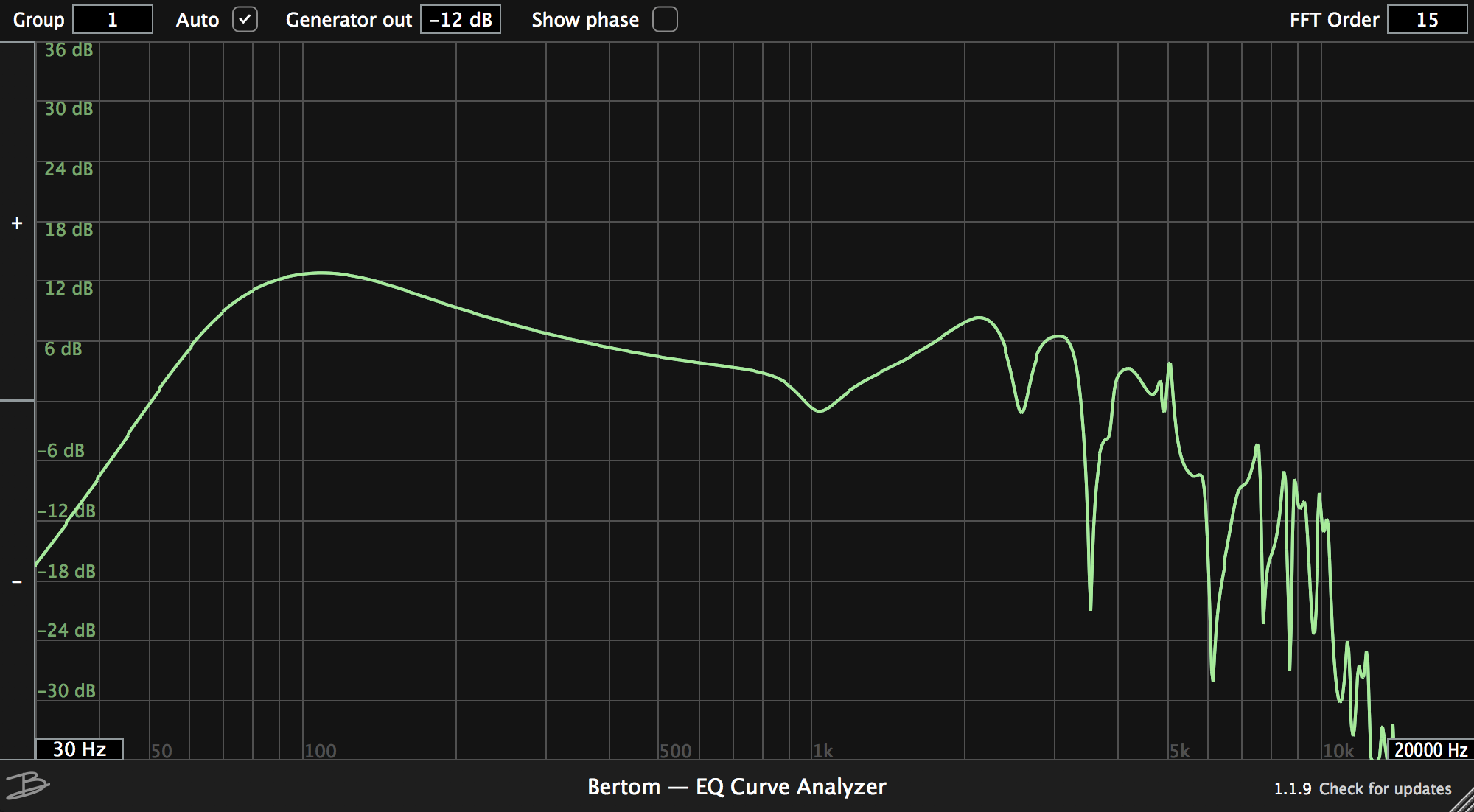 8×10″ 563 Speaker
No Cab
4×10″ 563 speaker + 1×15″ Blue Speaker
Speaking of cabinets, you can reach speaker simulation by clicking the lower right corner, where you can find two additionals controls for input gain ( on the cabinet) and power soak, and to me, that's a really interesting feature.

So for the next test, I've decided to go with No Cab option and try out the various switches: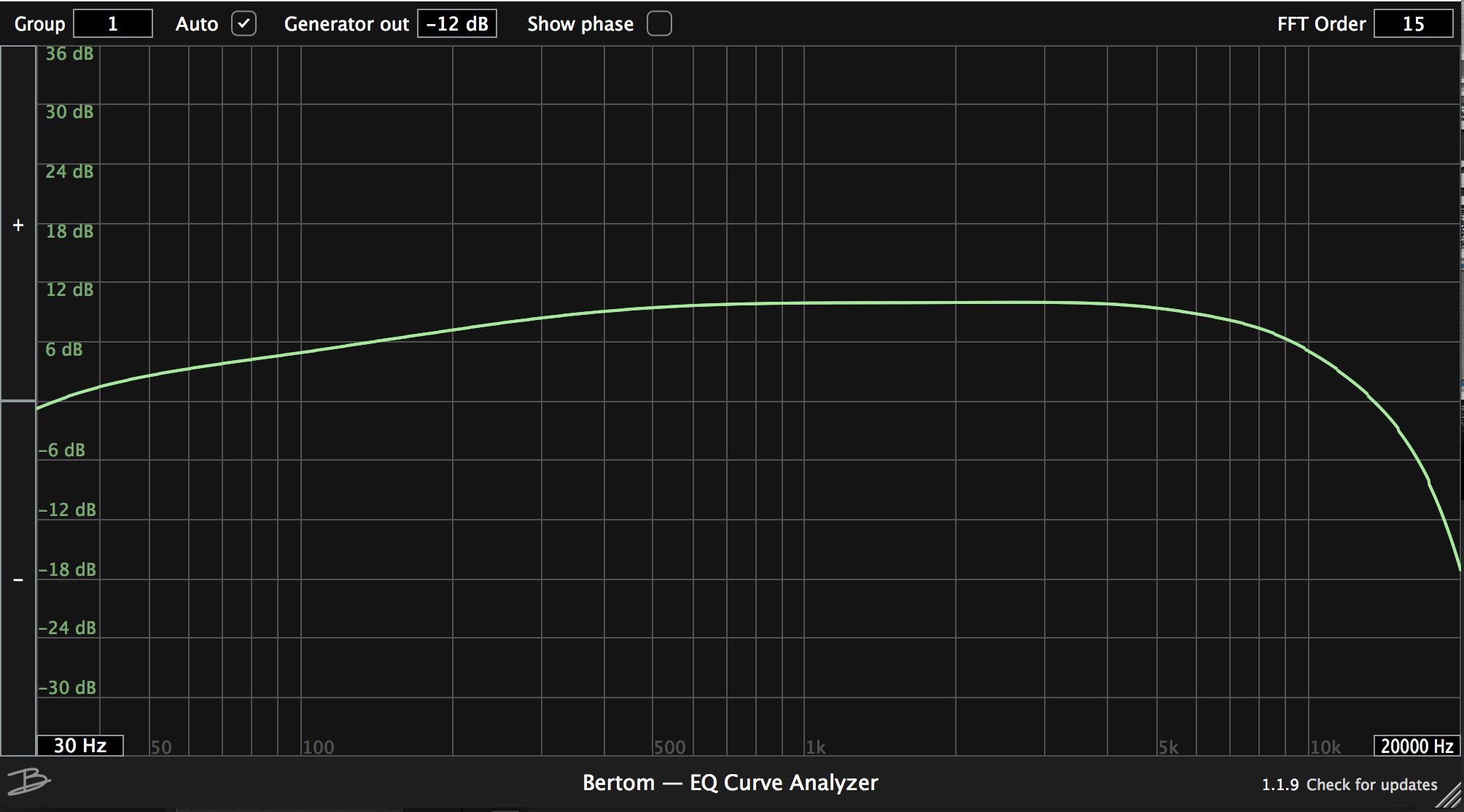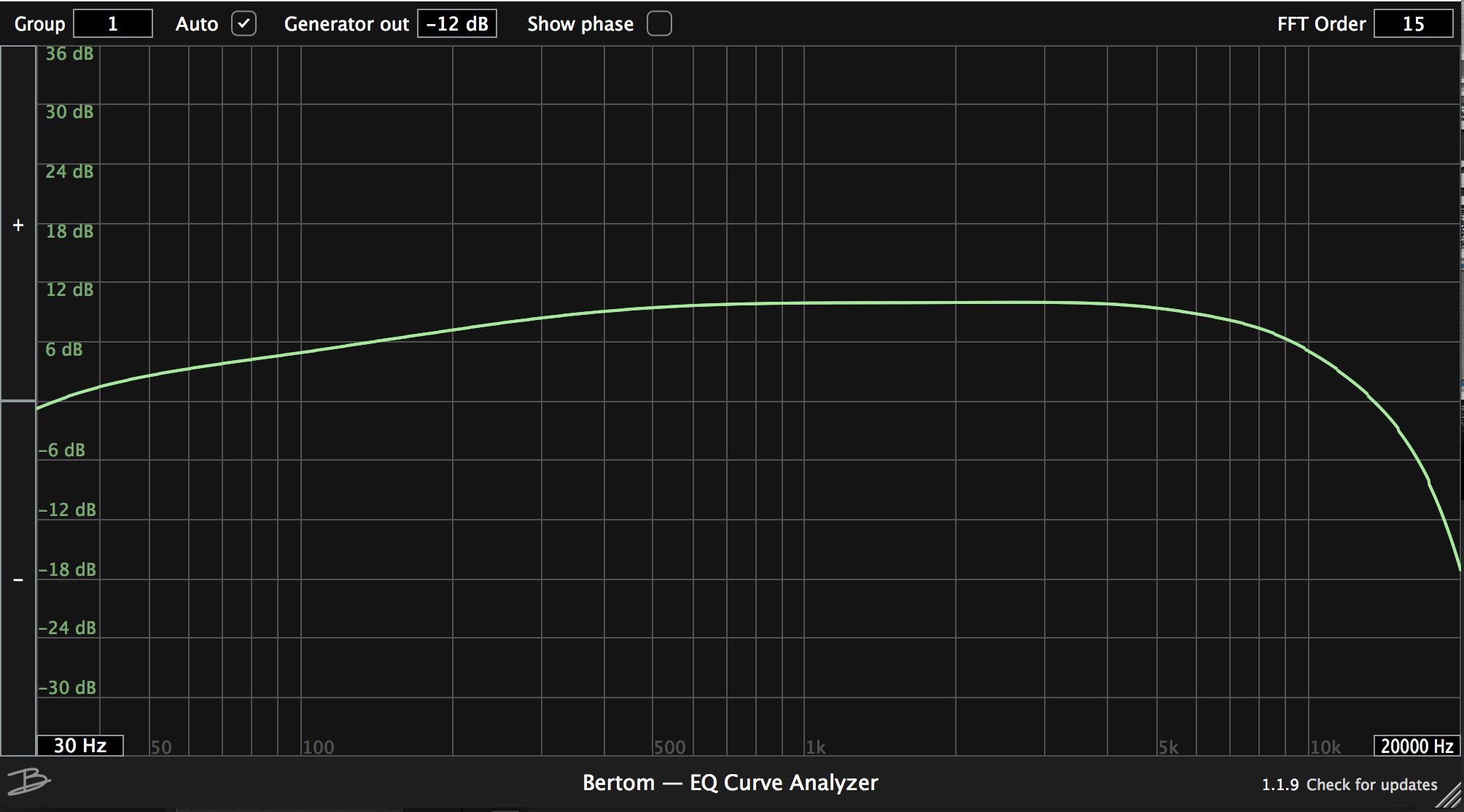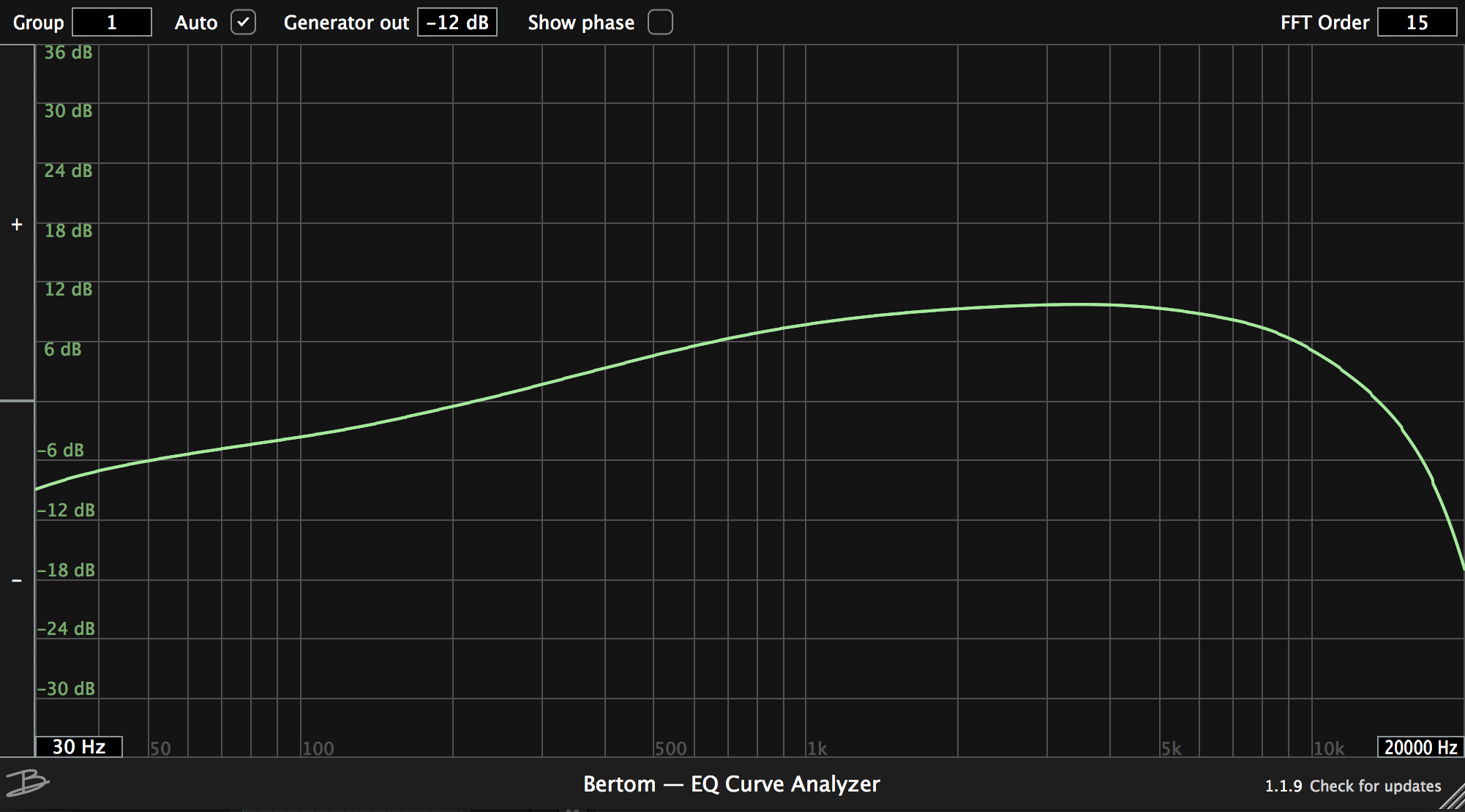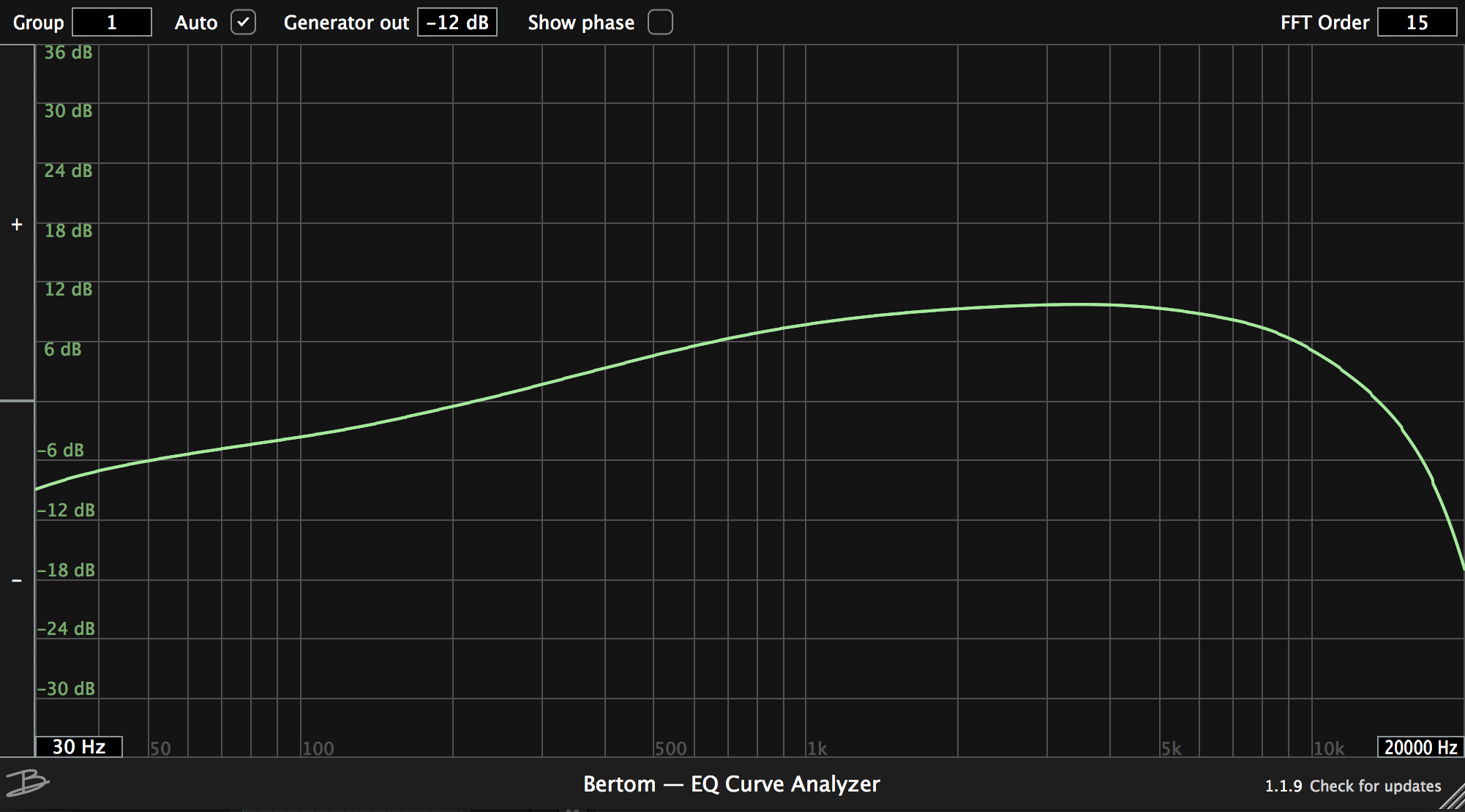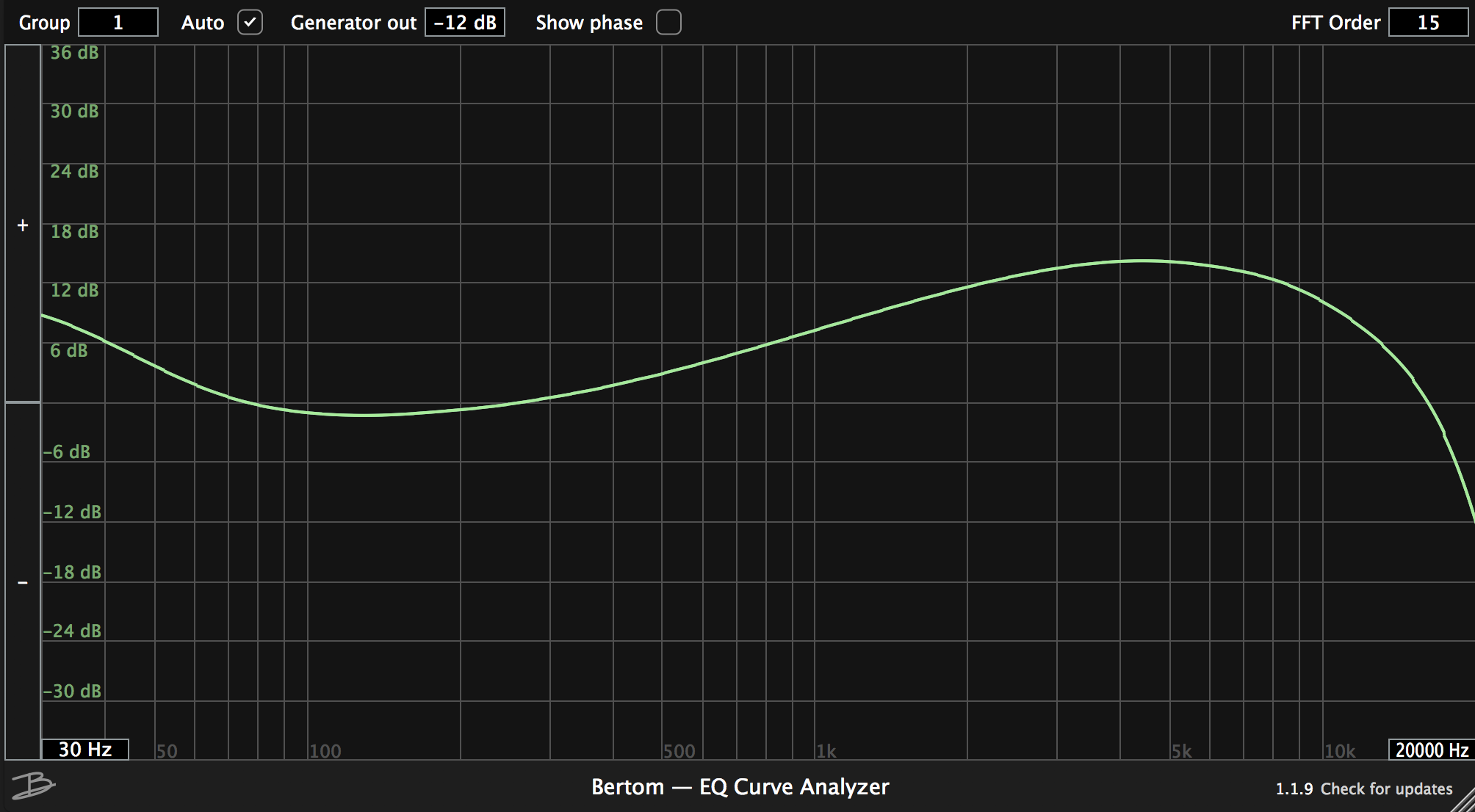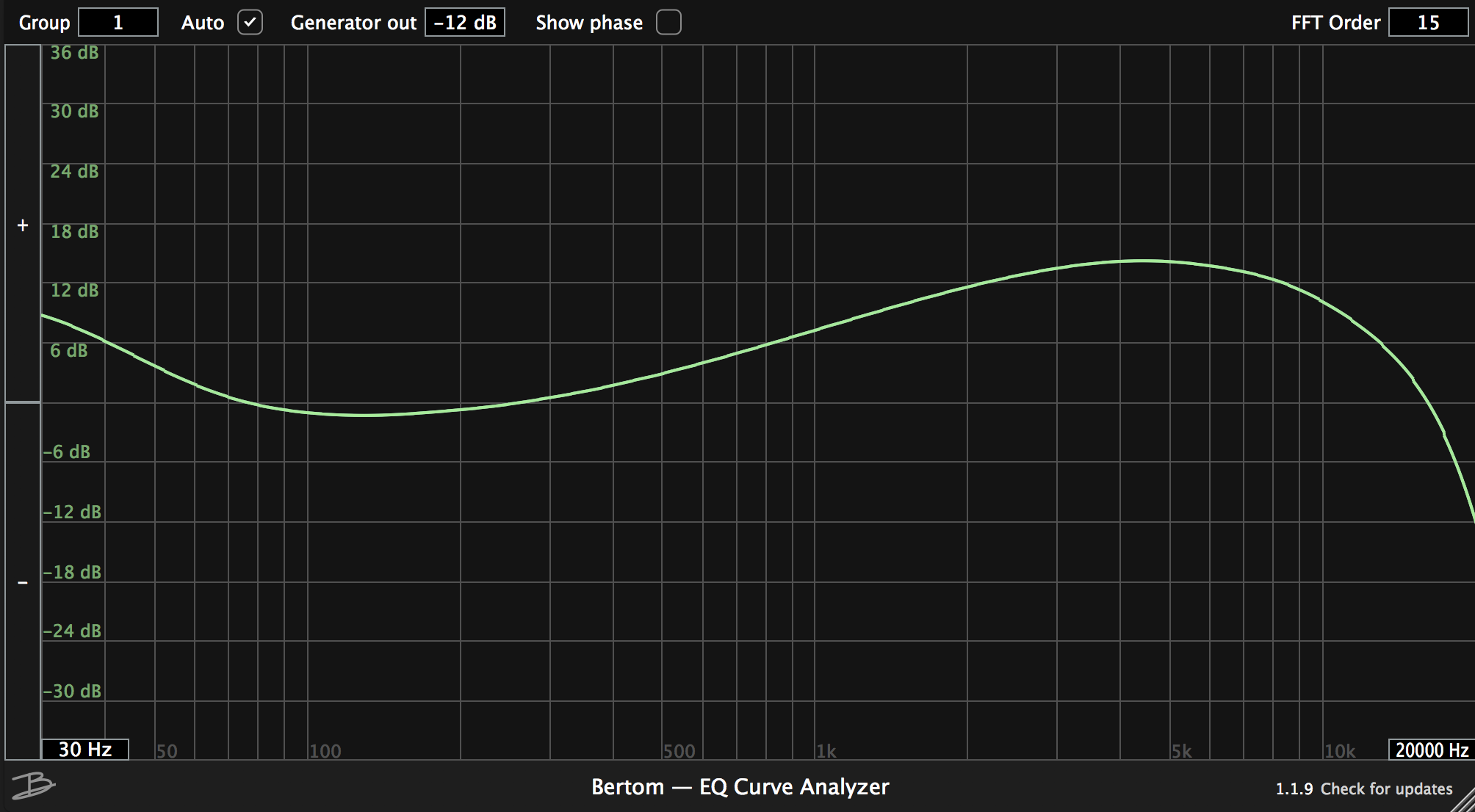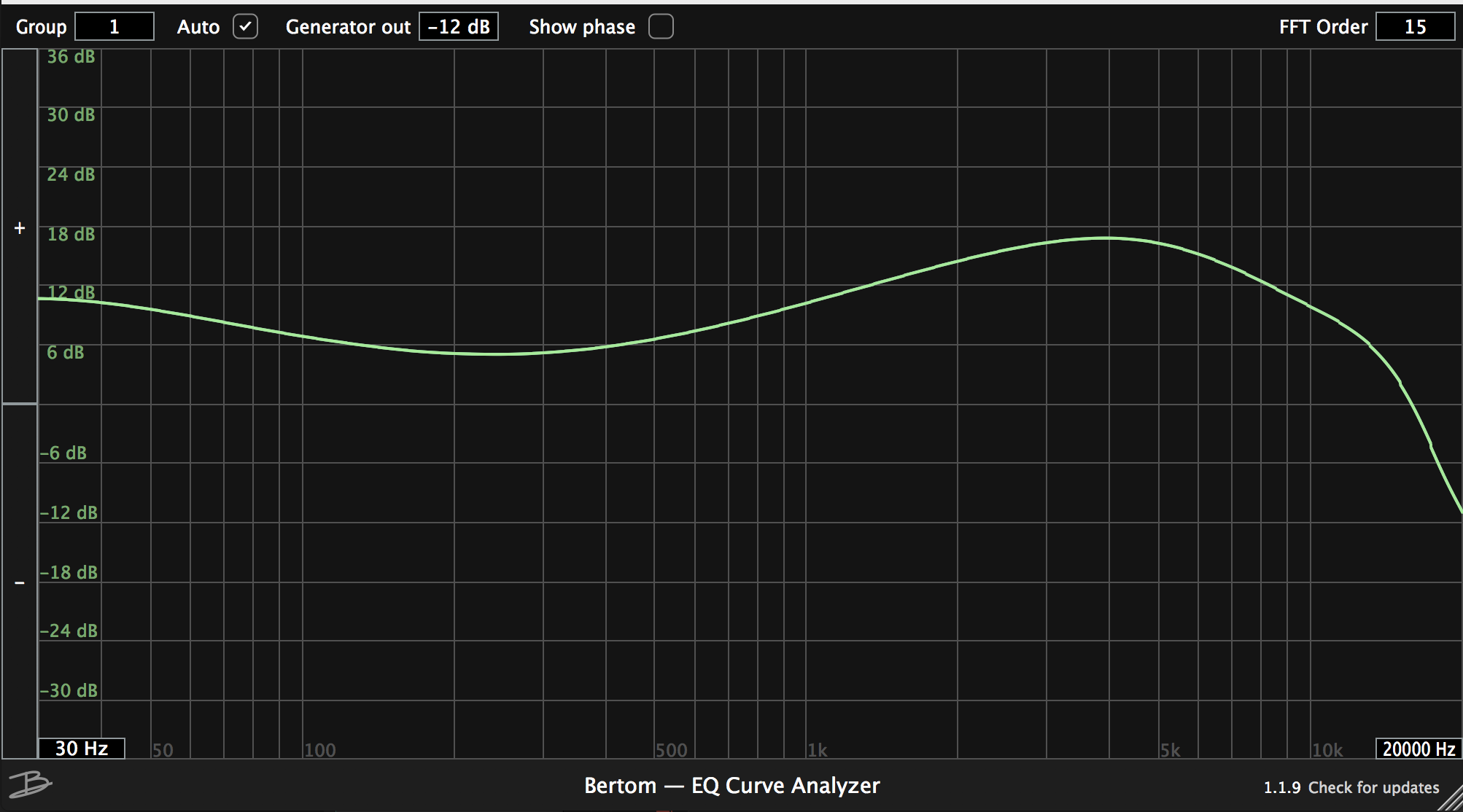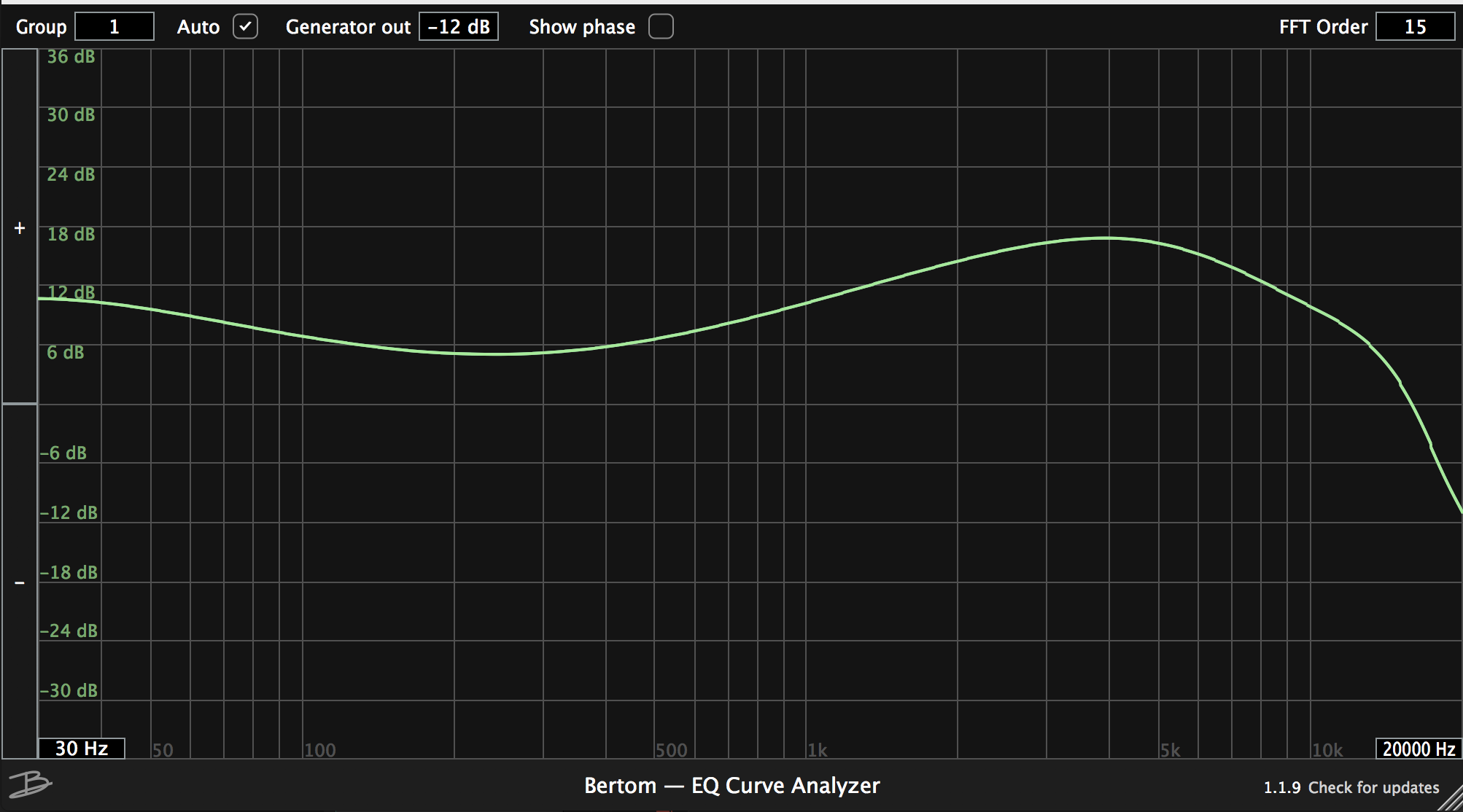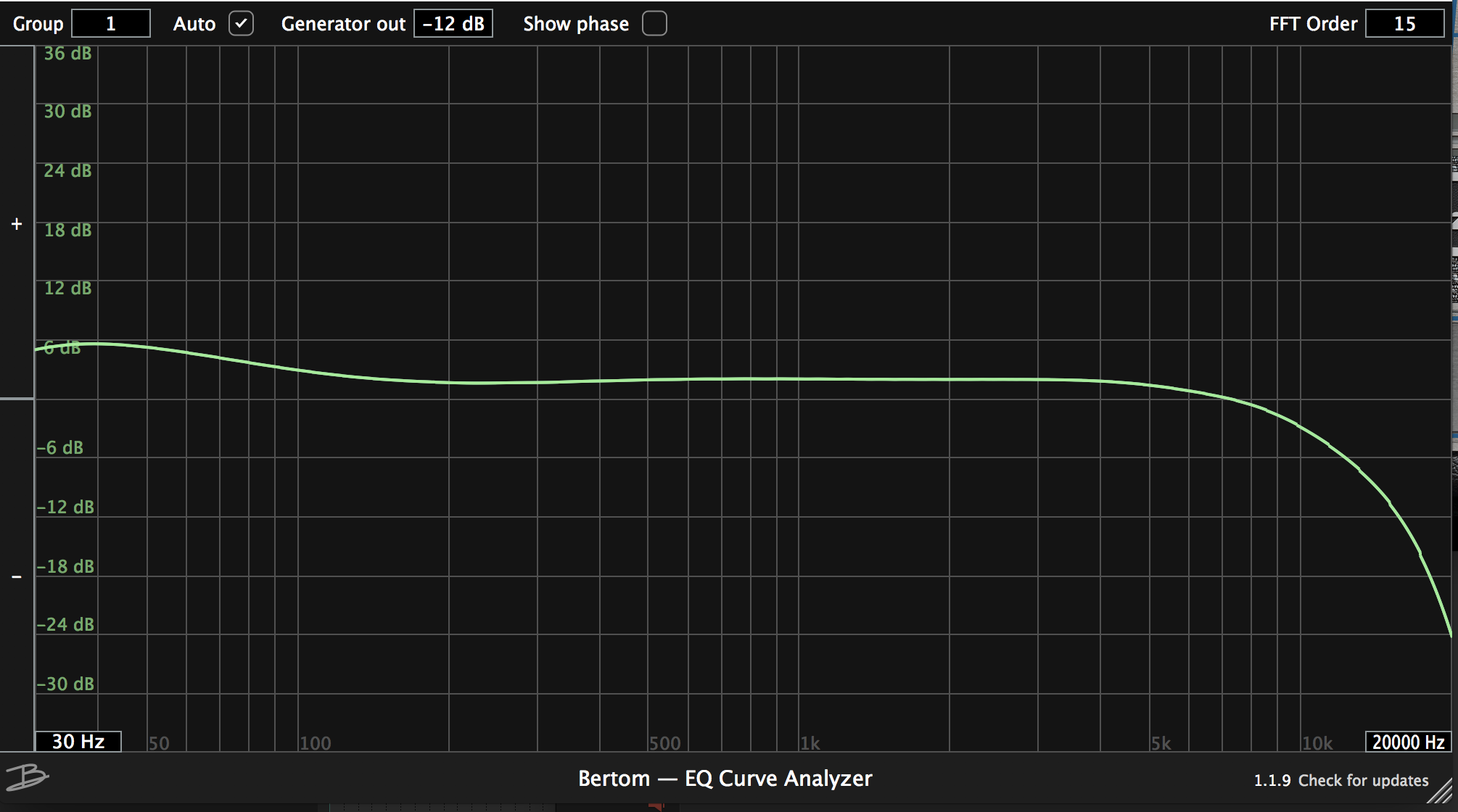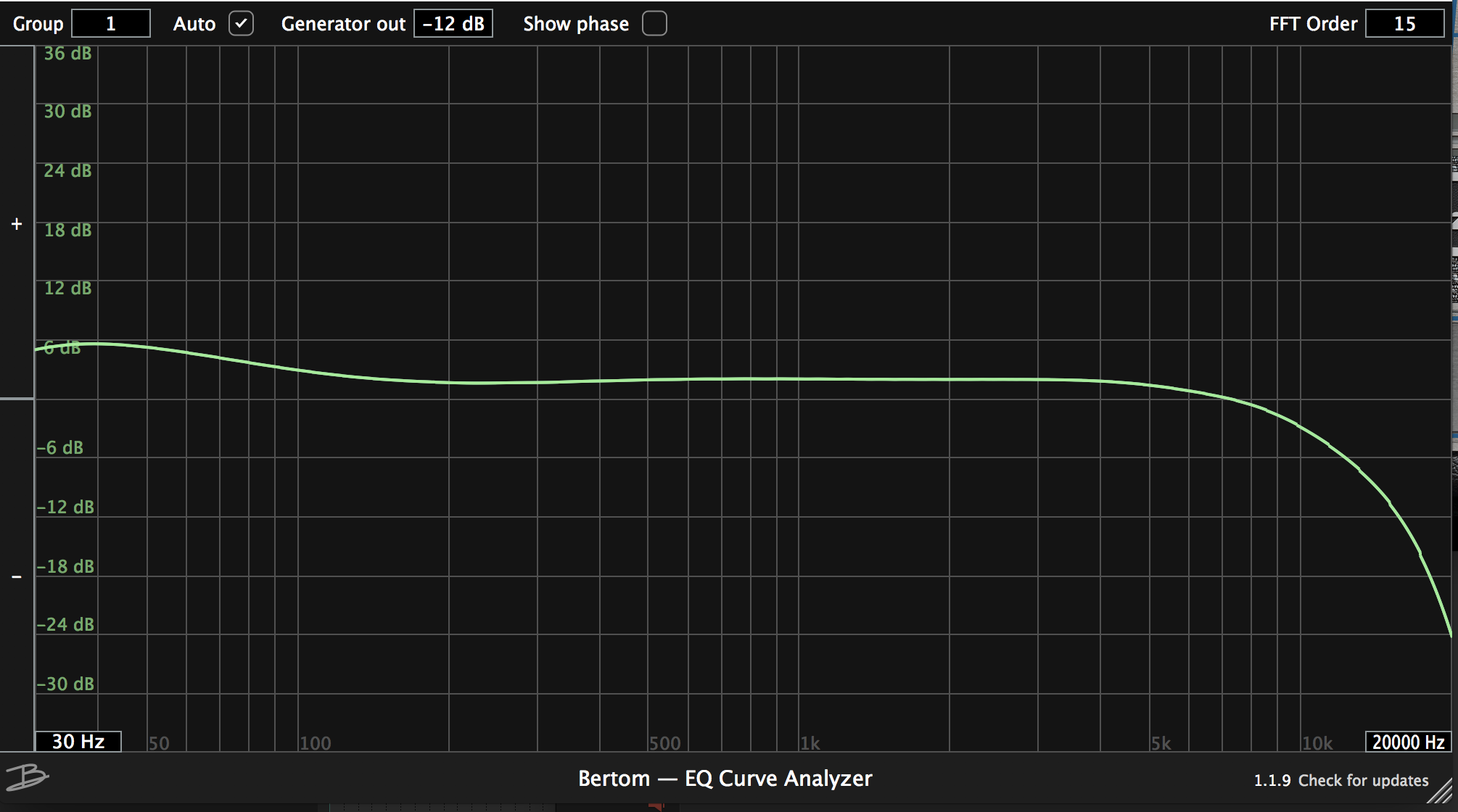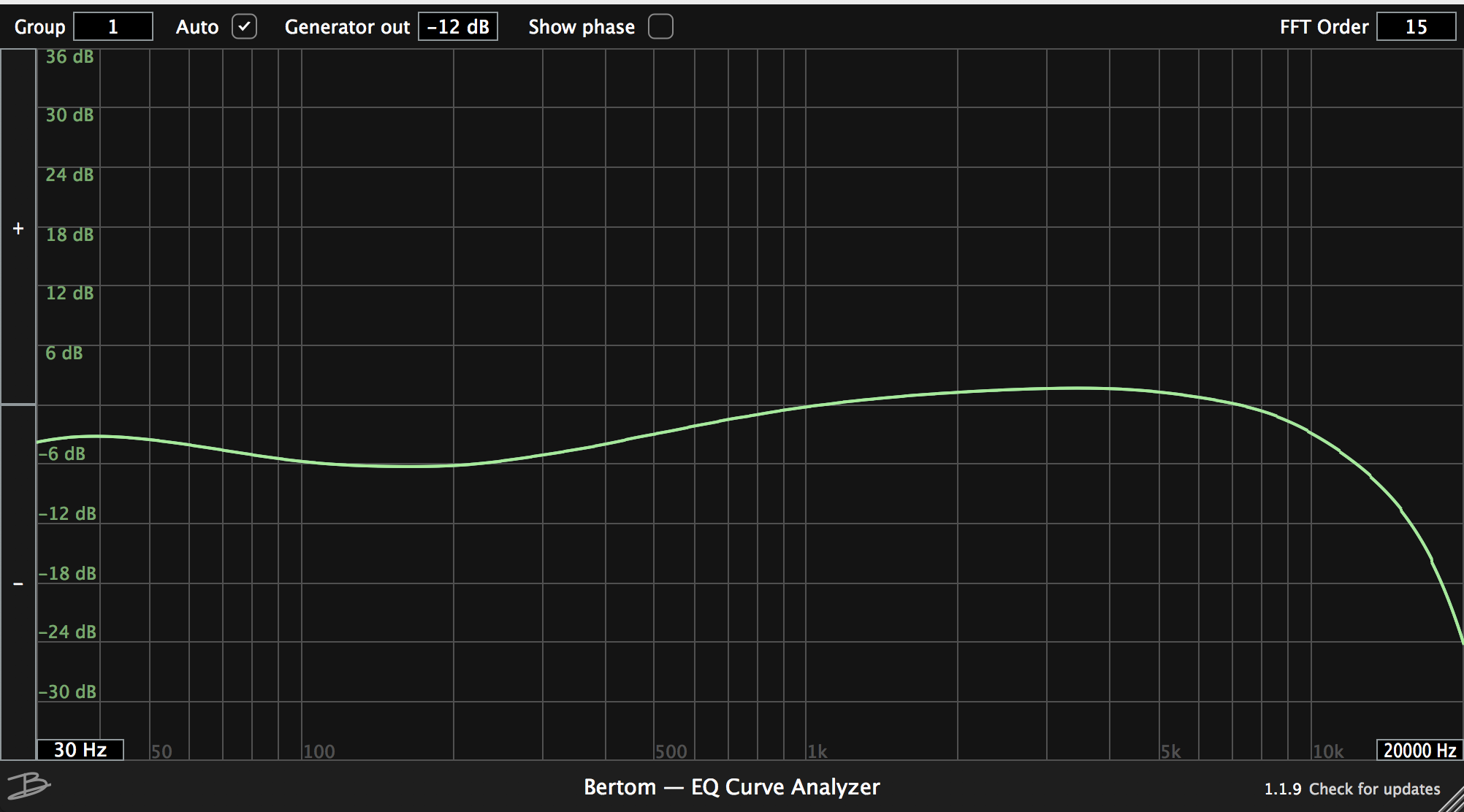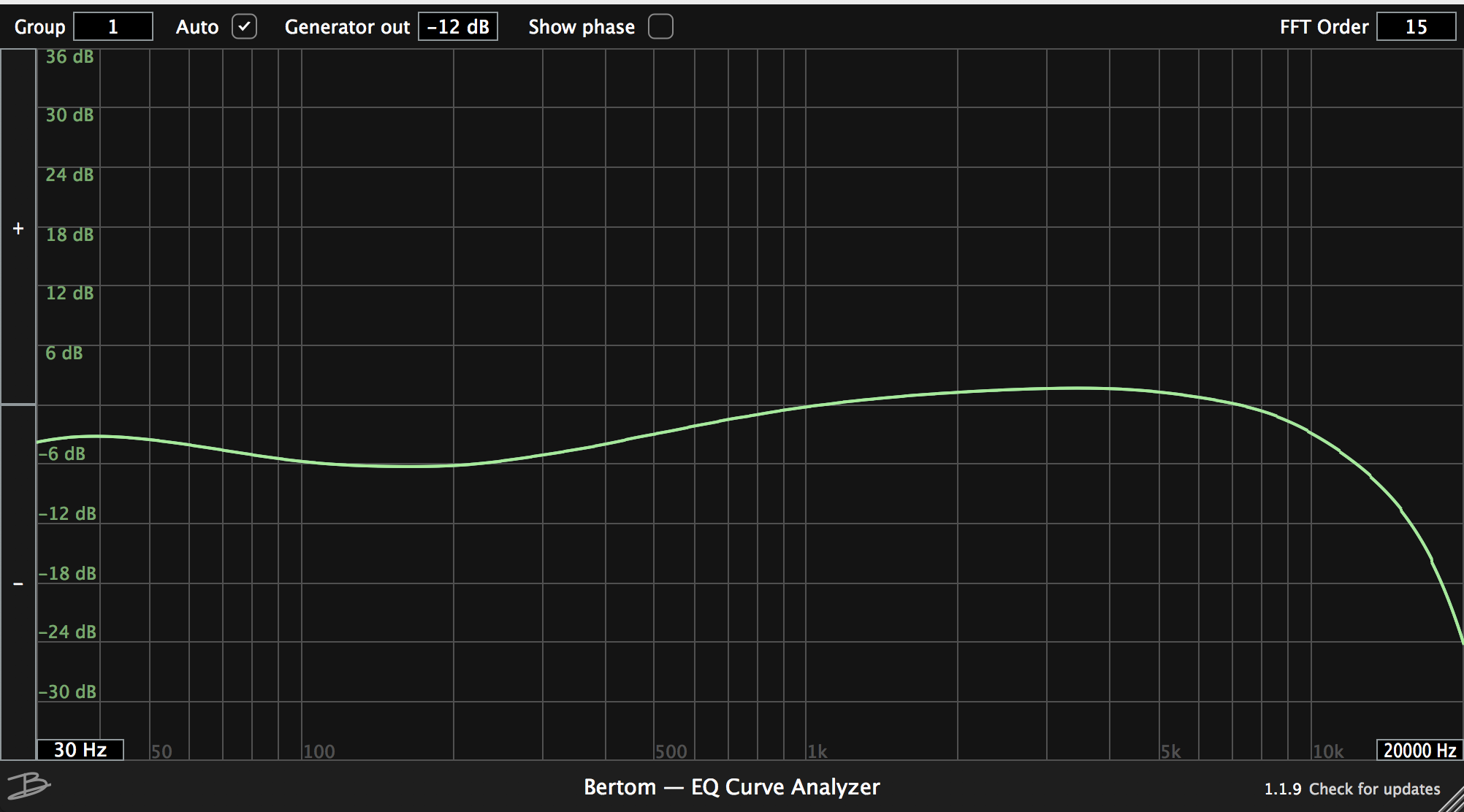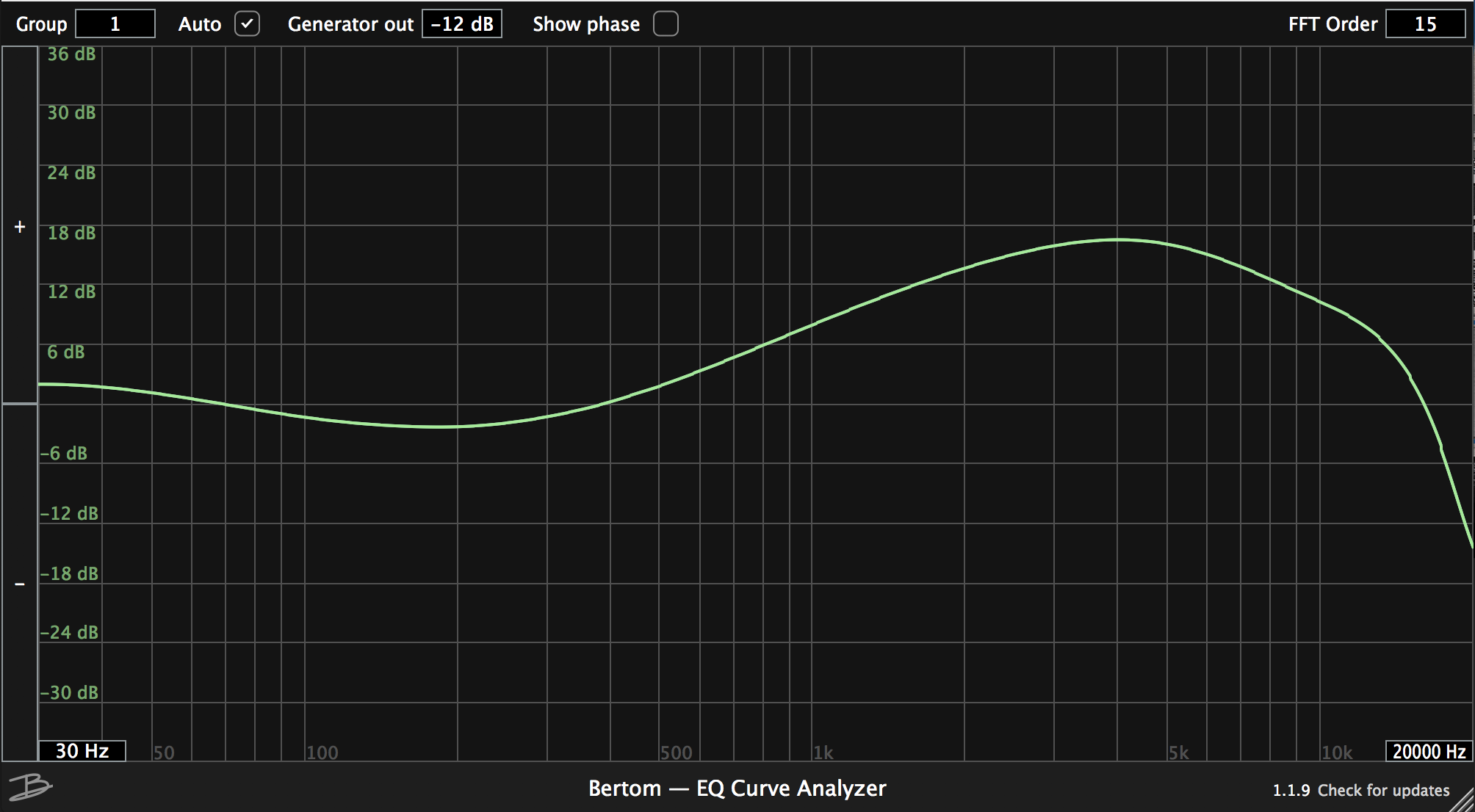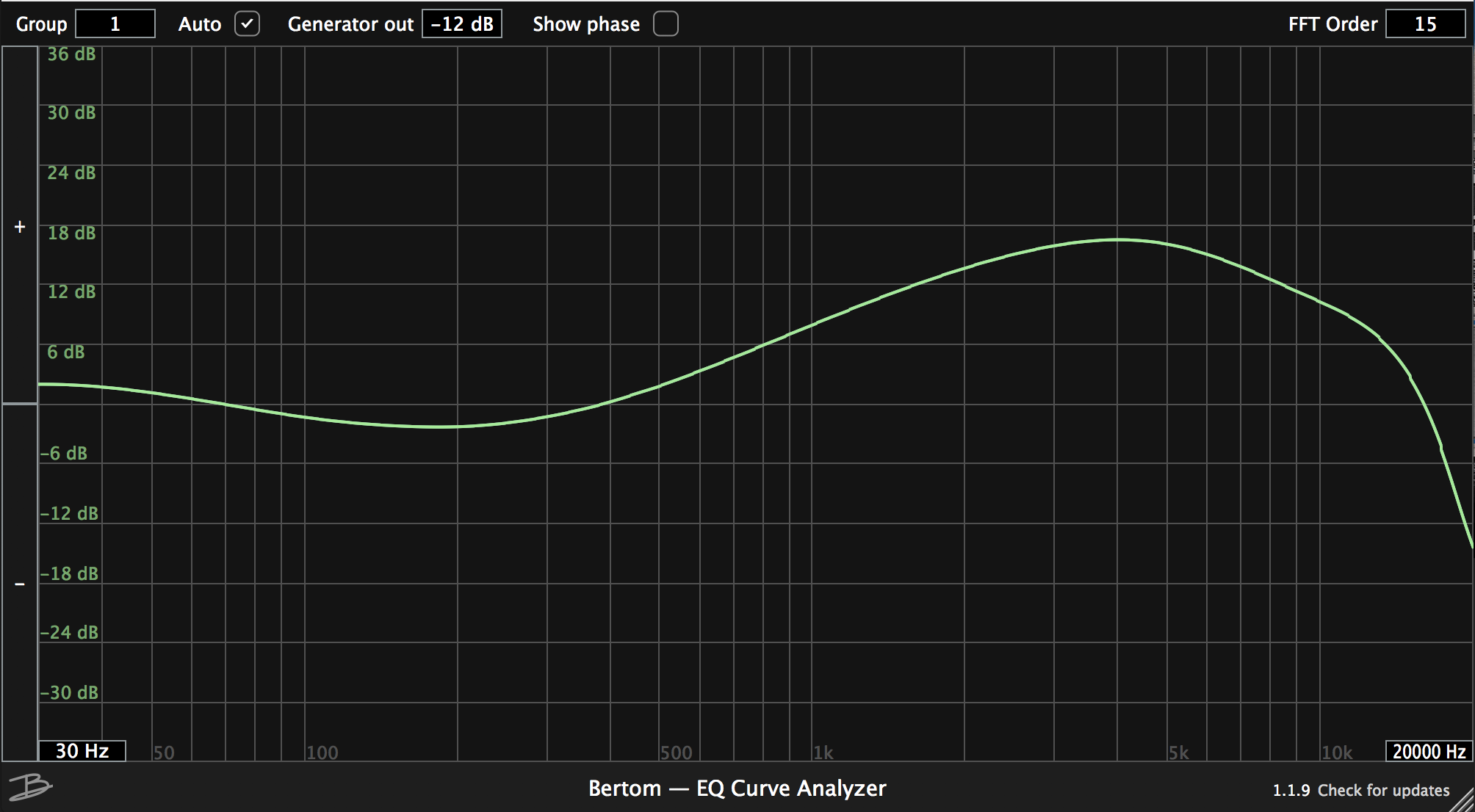 Normal – No switch
Bright Switch on ( no additional switch)
Bright Switch on ( Both UltraHi and UltraLo On)
Bright Switch on (UltraHi On)
Normal (UltraLo On)
Normal (UltraHi On)
Let's talk about distortion
When I approach a similar type of plugin I expect a lot of harmonic distortion, since we're dealing with an amp emulation
So let's test SVT-VR Classic with a Sine Wave, with the help of Voxengo Span.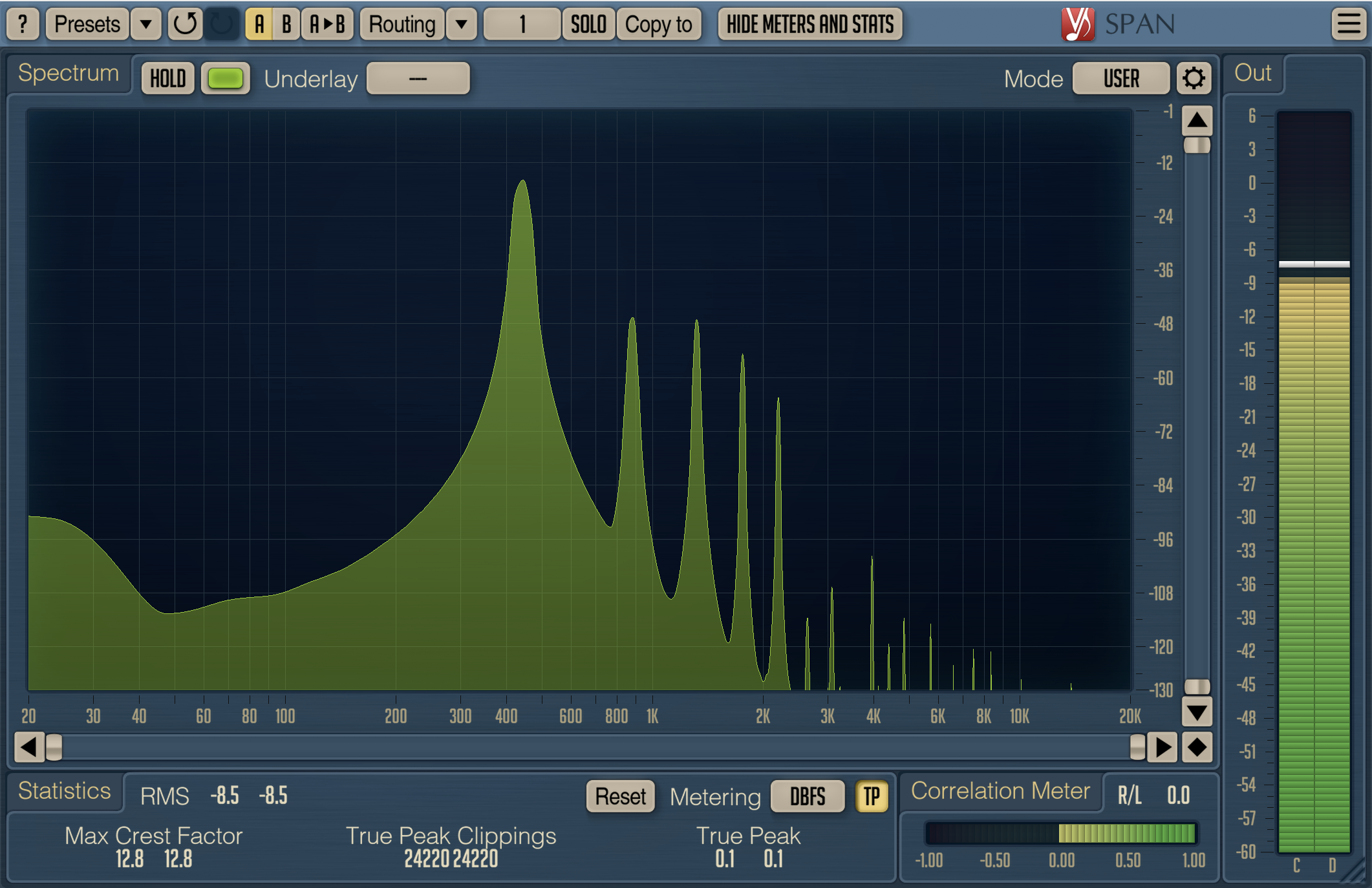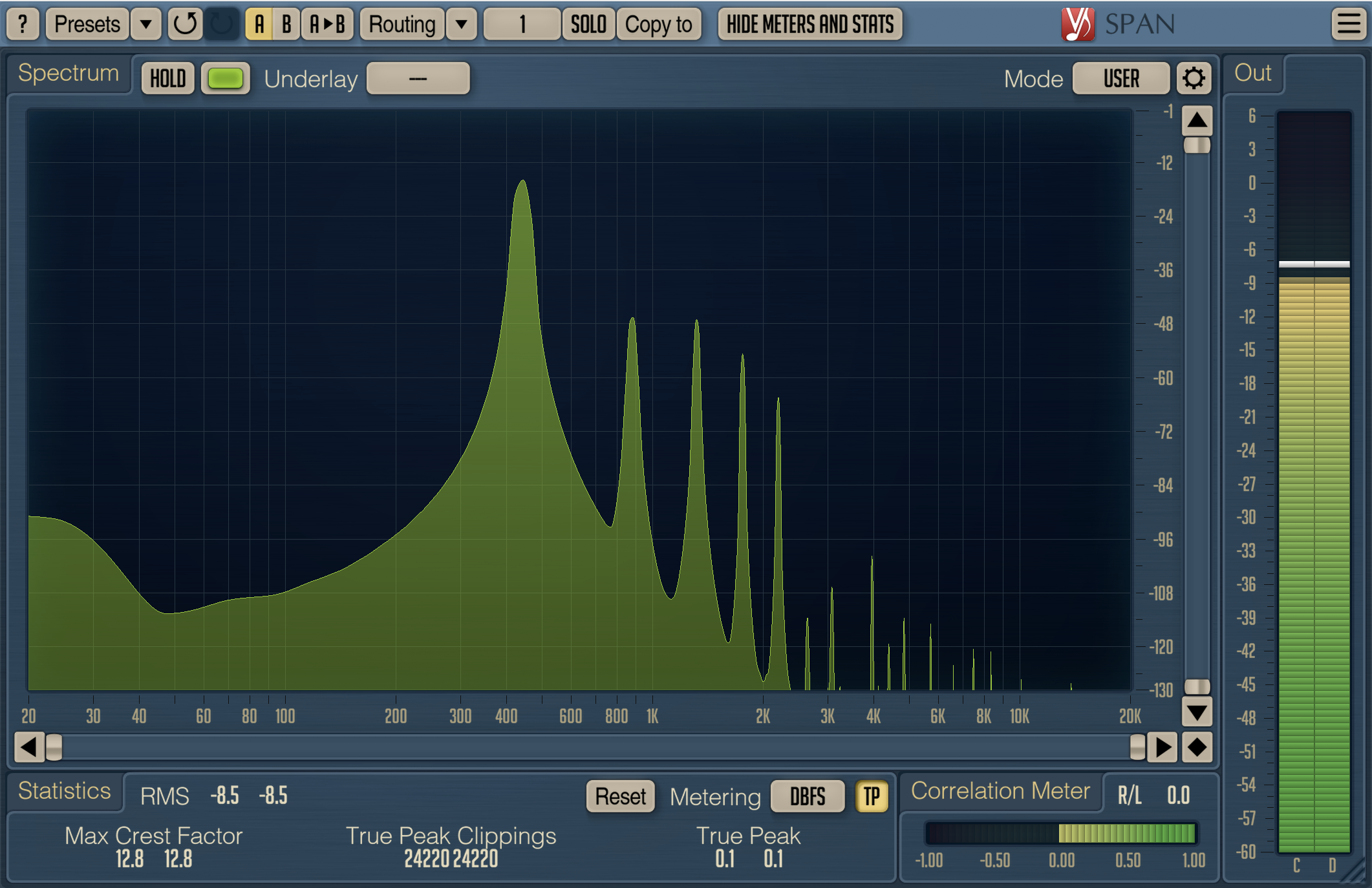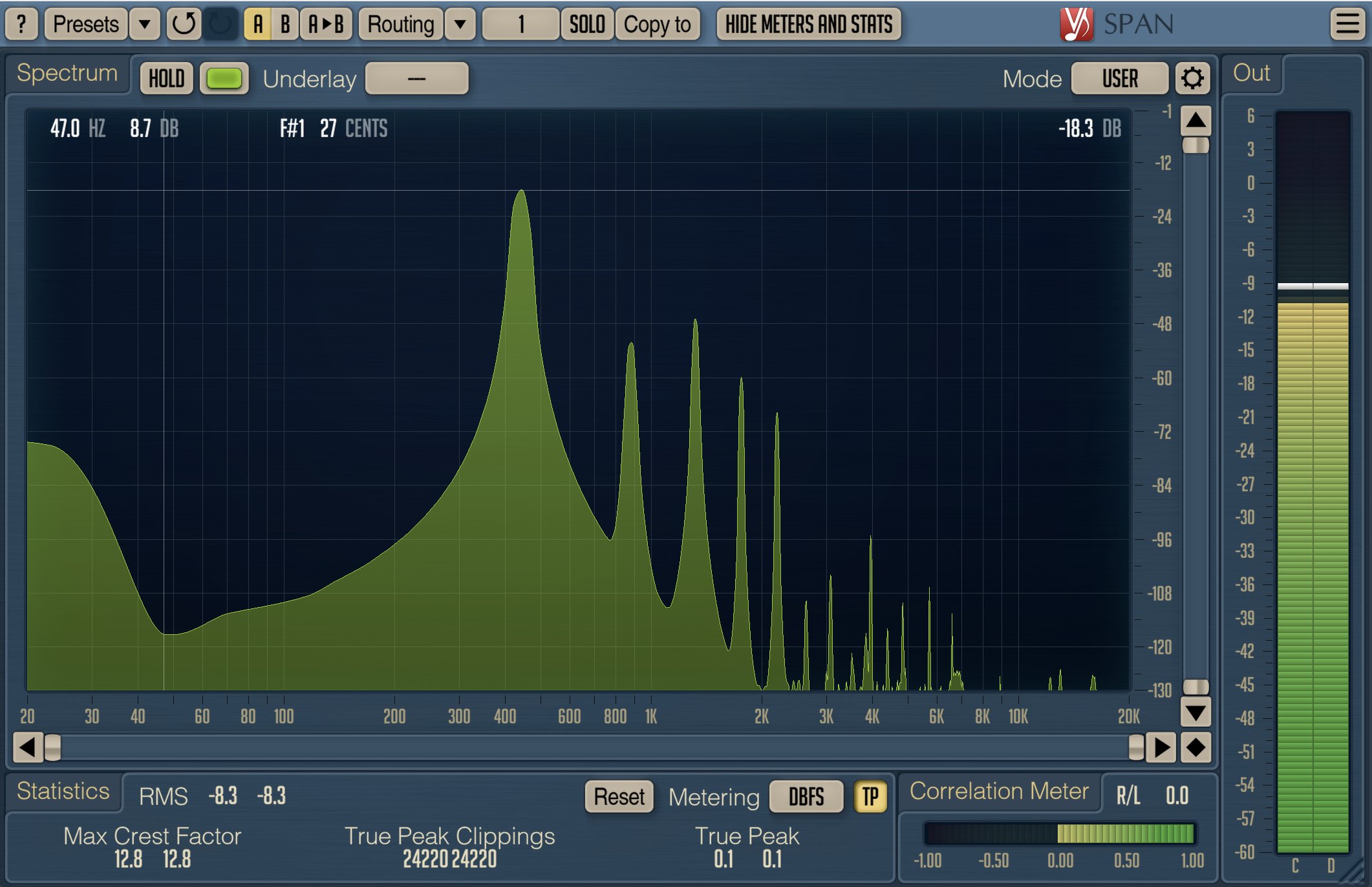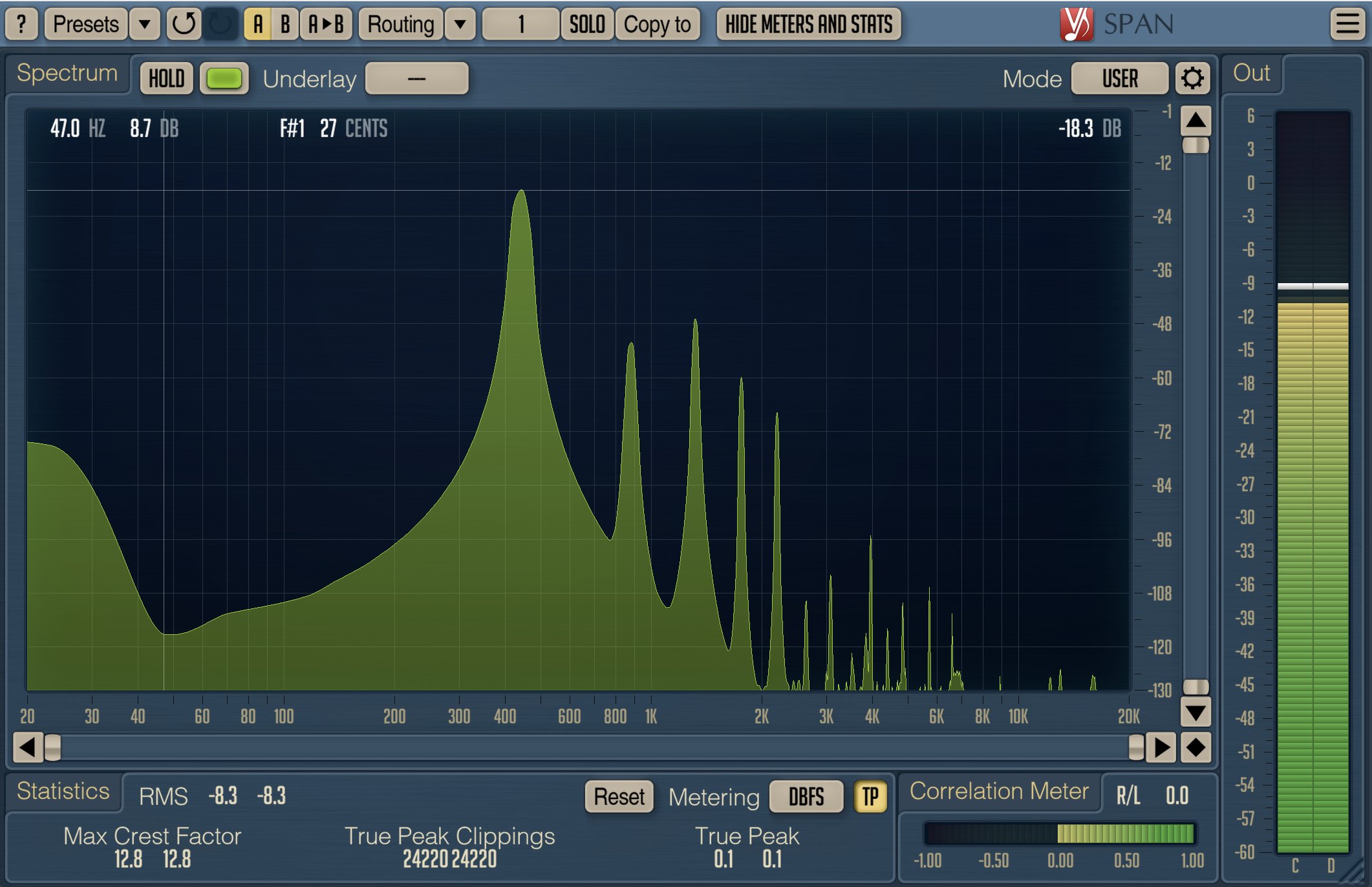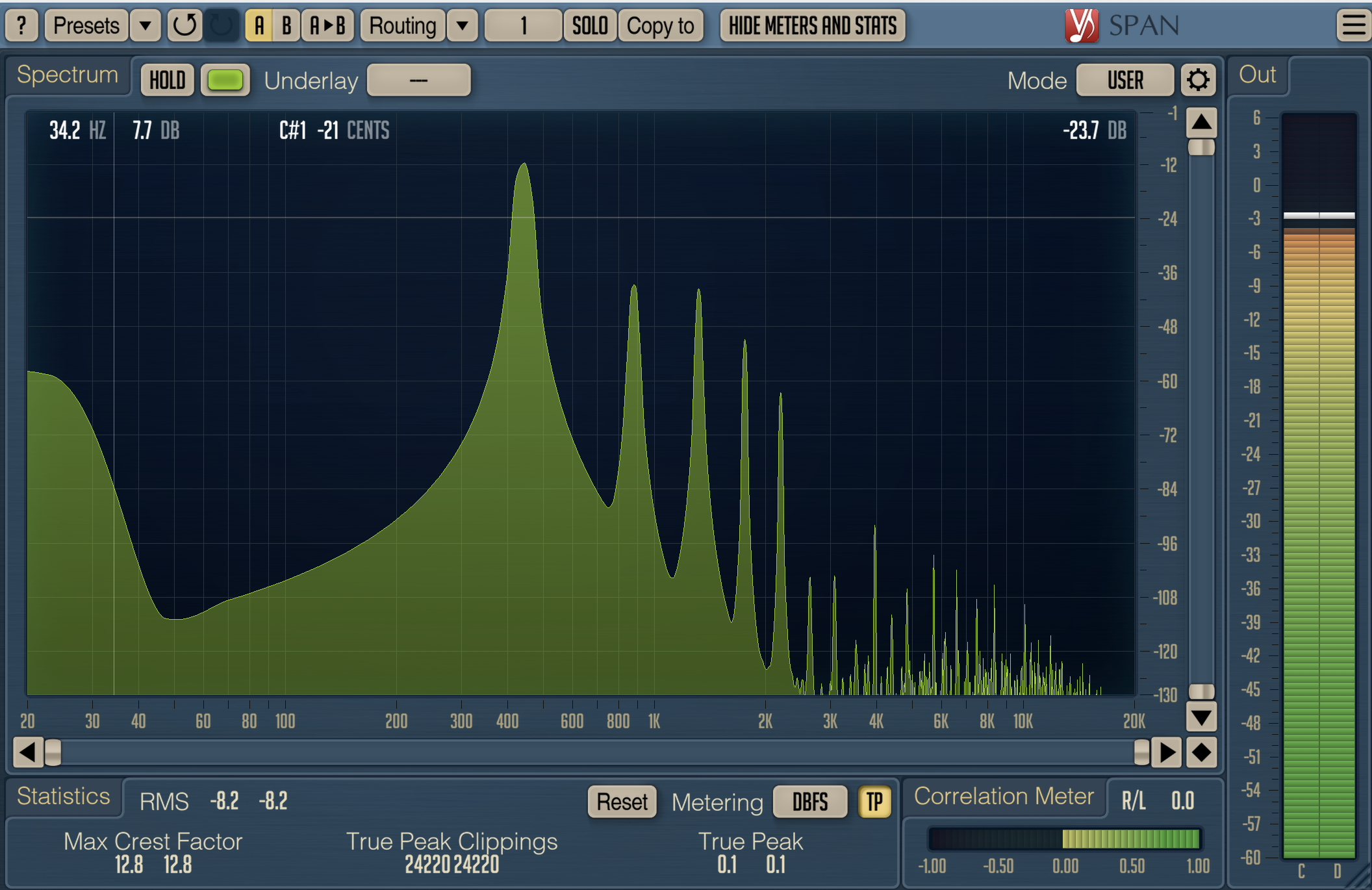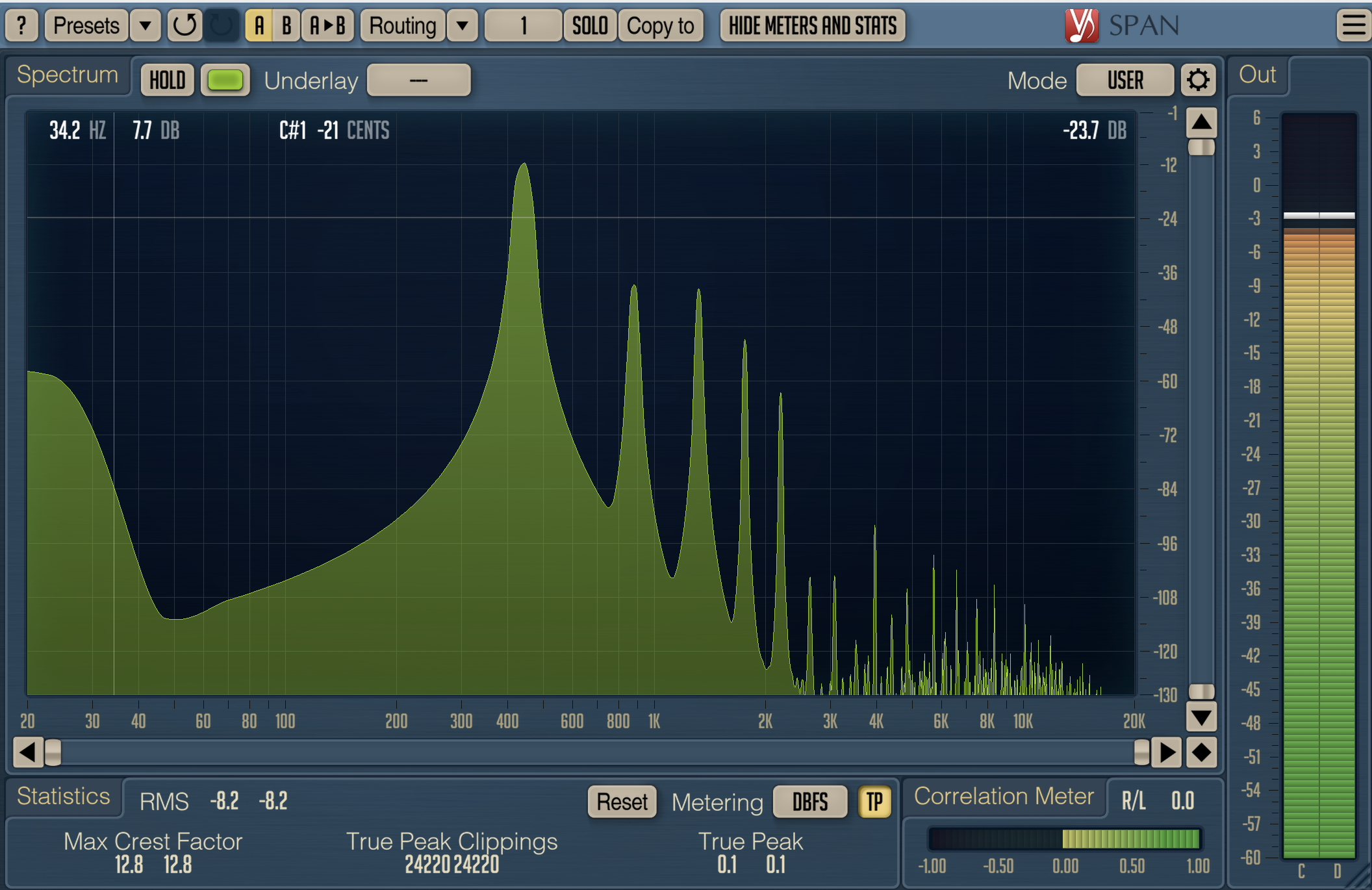 My Impressions
I've to admit it, I'm really enthusiast about this plugin, to the level that I'm thinking about buying the full version with two Channels.
The exact same day I've downloaded this plugin I worked on an indie artist mix, a really talented girl, but the bass player had one of the most muffled sounds I've ever heard of!
The performance was great, his playing was inspired and terrific, but due to restrictions he had to record that bassline alone at home, and he had to use his interface.
That killed the sound of his bass, so I've used various instances of SVT-VR Classic to restore and give Air to that Bass.
mz2250